Enzo Ferrari didn't want to make road cars at first. A former race car driver, he had founded his racing team, Scuderia Ferrari, in 1929. It's pretty clear the man was all about pure speed and performance. But by 1947, he began manufacturing street legal vehicles to fund his Scuderia; the first was called the Ferrari 125 S. With a V12 engine and a deep red paint job, it was a worthy debut car.
Now, 68 years later, Puma and Scuderia Ferrari are teaming up to celebrate their own 10-year anniversary as partners by celebrating the 125 S with a new limited edition evoSPEED. There will be 947 worldwide pairs (I guess 1,947 was too many?) of the evoSPEED 1.3 F947. Its design has of course been inspired by the speed of Ferrari cars, both Formula One and street.
The first thing you will notice is those windows cut into the upper. To reduce weight, Puma has perforated the F947's high end microfiber upper material to maximize speed. With a Rosso Corsa Red ("racing red") colorway used on Italian racing cars since the 1920s, the evoSPEED has never looked more powerful. You're almost tempted to check if they built in a V12 engine on this thing. Yellow cleat tips stand out brilliantly on the outsole, as does the Scuderia Ferrari Race Shield on the front and inner heel.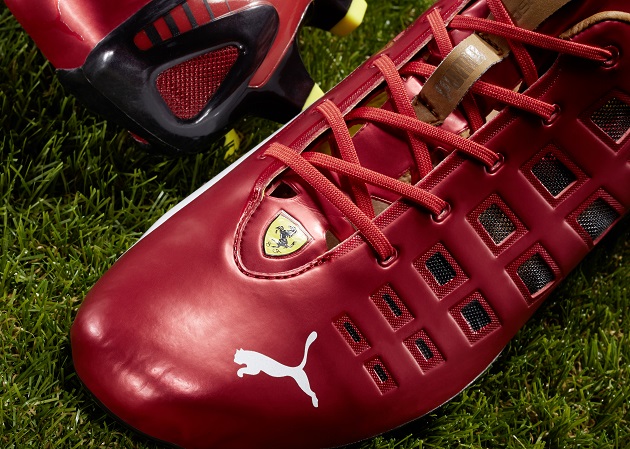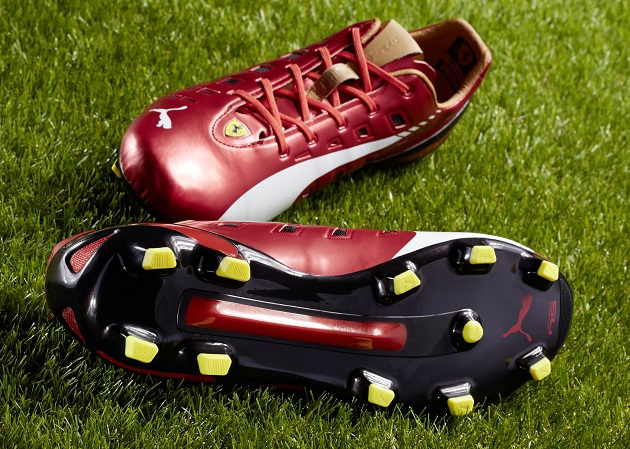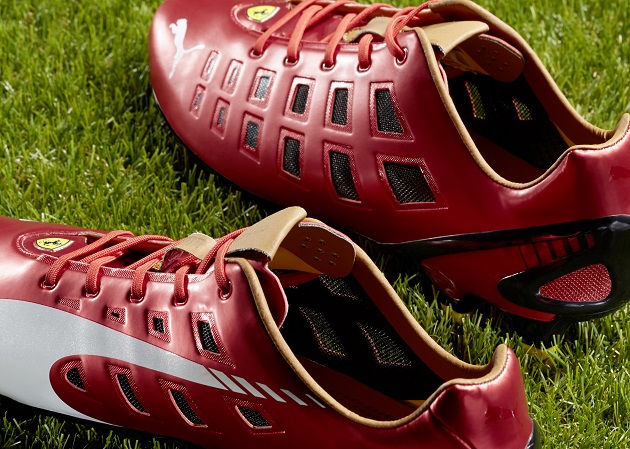 Overall, the F947 fits the evoSPEED personality so beautifully that you wish Ferrari and Puma would link up like this more often, even if it has to be limited. If you want to get this beauty, I'd hurry.