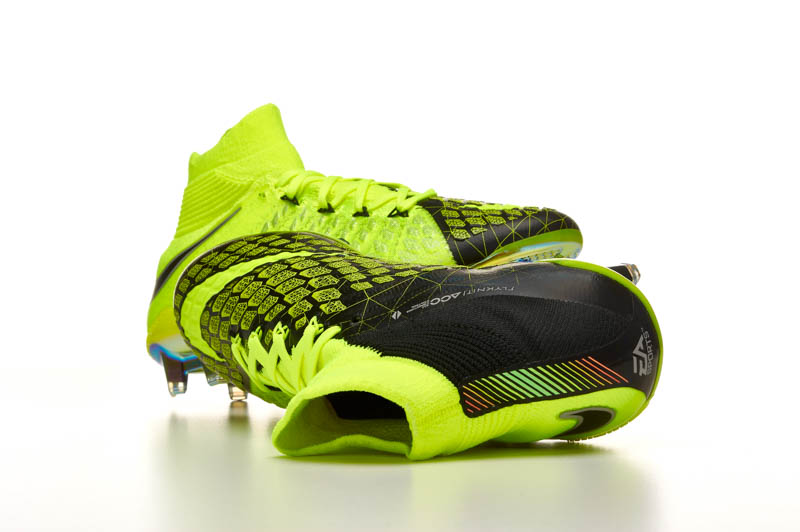 *EDIT September 18, 2017 – The latest edition of the Nike Hypervenom Phantom FG soccer cleats are the superb EA Sports limited edition version! This is the 2nd time EA Sports and Nike have made an actual version of a shoe that's usually limited to the EA Sports FIFA game. This shoe is out in limited quantities and will actually be worn on field by Edinson Cavani and Mauro Icardi. It has all the excellent features of the Hypervenom 3 which have been spoken about on this site plus added features like the graphic treatment on the upper which is a nod to Real Player Motion Technology, which was leveraged for the first time in creating the 2018 version of the game. There are also additional touches around the shoe that are a tip of the hat to EA Sports.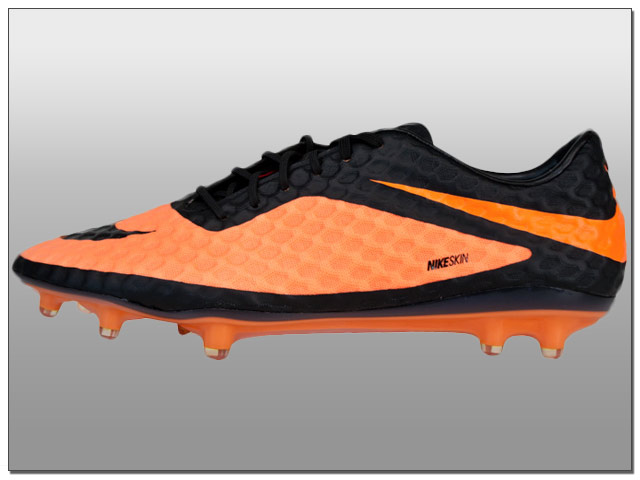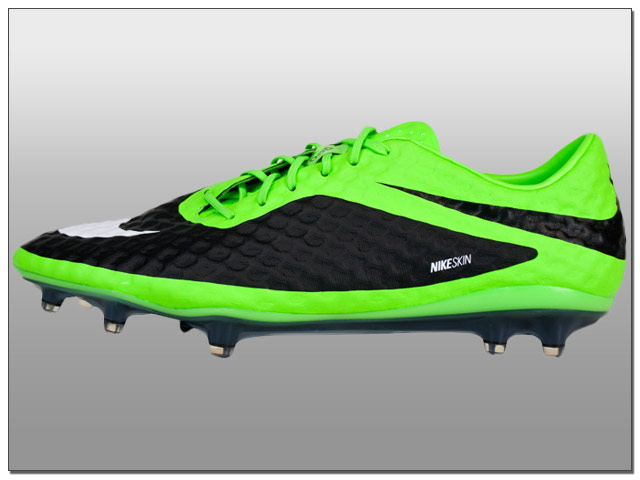 Nike have just released a new type of soccer shoes on the world and they are something truly revolutionary. Featuring both orange and green colorways, these shoes look sharp on the pitch and will be debuted on field on the 2nd of June when England play Brasil in a friendly. Look for Neymar to lead the charge on these soccer cleats as he moves from Santos to Barcelona this summer to test himself against the greatest players of Europe. That said, its the technology on these soccer cleats that make them worth a look, so lets get down to brass tacks.
The upper on the Nike Hypervenom is an engineered mesh/TPU layer they're calling Nikeskin. This upper first appeared on the hugely popular Nike Elastico Finale II which has been dominating the indoor market since its release in March. The underlying mesh layer that forms the basis of this uppers construction is extremely flexible and with the thermal plastic coating the top of it being ultrathin, it retains a glove like fit. For that reason, when you put on a pair of these cleats it feels more like putting on a pair of socks than a traditional pair of soccer shoes. The adaptive material adjusts to conditions of play while the fast form hugs the boot closer to your foot. It also features all conditions control (ACC) technology for optimal control in wet conditions.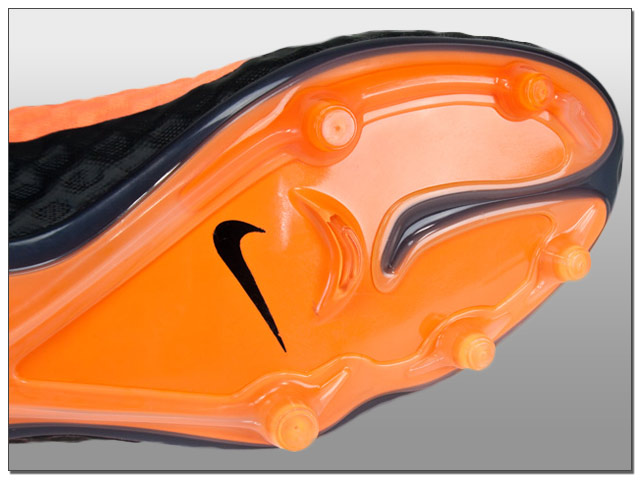 The insoles on these boots are made from polyurethane and are perforated to allow for maximum comfort and airflow. The soleplate is made from a glass fiber/nylon composite material which is more responsive and returns to is stock shape quicker on the run. The stud pattern is designed with an agile player in mind, and is designed to offer maximum traction when changing directions. Comfort and durability are also important factors in this design as the glass fiber/nylon composite will resist the damage that normally comes from the flexing of sole.