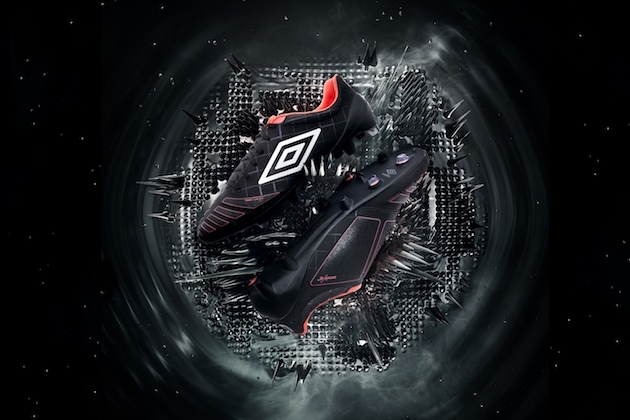 2016 is looking to be a banner year for Umbro. Delving into some quality kit launches during the Euros and the upcoming league campaigns, the double diamond has also been swinging for the fences with their boots. A slick colorway for Euro champion Pepe and his Speciali, an updated Velocita, the Medusae, and, now, the UX-Accuro. If Umbro has somehow managed to avoid your radar, then you're already behind…because this brand is hell bent on rising back to old heights.
The UX-Accuro focuses on something that anyone that has been playing the game for a long time has learned: comfort is king. No matter how flashy, lightweight, or odd…if the comfort isn't on point for a boot, then you might as well toss it in the bin. The UX-Accuro is putting that focus front and center while also hoping to bring more tools to the table than a modern day carpenter. It's not the comfort that will prove deadly, it's what this boot will be able to do while providing maximum comfort that will deliver the killing blow (plus, it doesn't hurt that it looks amazing in the launch Black/Metallic/Grenadine colorway).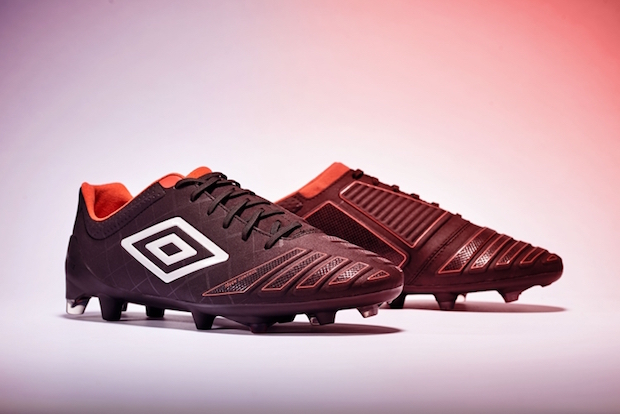 Umbro has stated that they know that players demand comfort. However, they aren't content to sit idly by with something that is mildly comfortable. Umbro wants "Comfort 2.0, Comfort +++, Comfort: The Next Generation," to make the Accuro stand apart from a boot world that is already fairly dense with comfortable releases.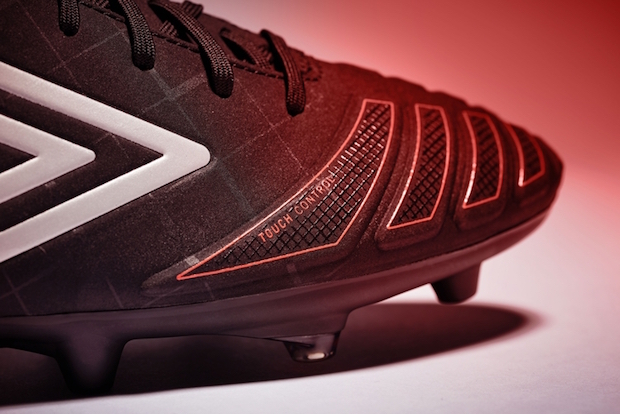 Releasing in a lightweight microfibre, the Accuro has the inner padding and last to provide "optimum comfort for from the first minute to the last." If the double diamond does one thing right, it's make a damn comfortable boot (we've melted into the last several releases we've tested for them). The upper is then adorned with some aggressive tools of the trade. A spot on the instep to improve grip and give a superior touch, strike zones covering the fore of the boot to be utilized whenever (and, however) you address the ball. It's not good enough to make this thing fit like a slipper, Umbro wanted to make this boot just as aggressive as it is comfortable. Add in the conical stud set-up that Umbro has labeled "pro-stance," and you have all the makings of a winner.
Keep an eye out for more from Umbro and for us to get a review on this new toy as soon as possible. We've already made reservations to the Umbro party…and it's high time that you become our plus one.