Gather round spotting faithful…it's time for another round of The Instep's boot spotting. This week, we dive into the Ocean Storm pack with gusto, get locked in with Nike, and even find some time to get nostalgic with Puma. There's a little bit of this, a little bit of that, and a whole lot of sweet kicks to kick off your Monday. It even looks like somebody might have a bit of a fanboy rage for Neymar! So, let's get started with Monday so that we can be one step closer to the weekend!
Antoine Griezmann (Atletico Madrid)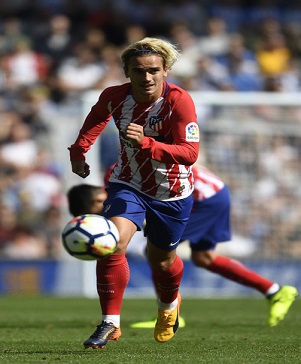 ---
In the world of Puma, there might not be any stars that shine brighter than Griezmann's. So it makes it a bit odd that the Atletico man is rocking a boot that has been discontinued. Going into the new season, it will be very interesting to see if Puma get the French striker to switch into a newer Puma boot. The Puma ONE would seem like the easiest choice, but I would love to see the evoPower get a chance with Griezmann…I'd love to meet the person that would be able to turn their nose up at the evoPower…of course, it might help if a brand was waving some serious cash in my face…
Nike Magista Opus II
Thibaut Courtois (Chelsea)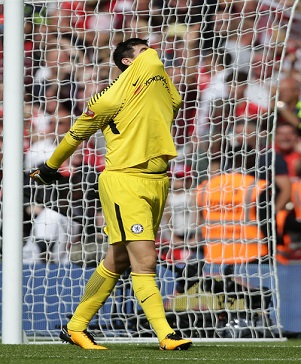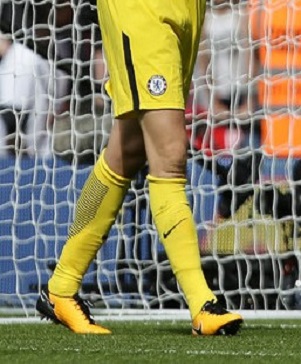 ---
I read a very intuitive tweet after the Community Shield…it basically said that any team that wins the Community Shield proclaims it to be a major trophy, while any team that loses talks about how it is meaningless. So, let's all enjoy a few weeks of Arsenal preaching about winning another major title and Chelsea fans lumping the CS end with preseason trophies. The Community Shield continued to prove that Chelsea seem to struggle playing with ten men and that Arsenal might actually be able to function without Ozil and Sanchez (don't sell him, what could you be thinking?!). Outside of that, Courtois seems to be enjoying the updated Magista Opus upper…or, not enjoying it…
New Balance Furon (Unknown)
Jesus Navas (Sevilla)

---
Navas is part of the movement of Manchester City shirking off the old guard and refreshing the ranks with some expensive new talent. However, Navas has yet to sort out one feature of his past…it's been a bit of a tumultuous ride for New Balance and the pacey winger over the last year or so. Now, we can't quite decide whether Navas is rocking the newest Furon in a whiteout, or the Furon 2…maybe you guys can help us out with that. Either way, it will be interesting to see if Navas wears an actual colorway from New Balance in the near future.
New Balance Furon 3.0
Kevin Mirallas (Everton)

---
Did Everton use their EA credits to purchase a classic kit to use during FIFA 17 matches? We are all about this kit option, and we wish that more clubs would have a kit to the side that looked like a bit of a classic homage. On top of the kit, Mirallas is enjoying the brand new Furon 3.0. It's an odd choice for the base color of the boot, but I enjoy the bright colors that New Balance used to make the boot pop. We can't wait to get the newest incarnation of the Furon into our hands and see what types of improvements have been made to the 2.0 (which I loved).
Mohamed Salah (Liverpool)

---
Liverpool is loading up their attack with a slice of speed, speed, and more speed. Salah will certainly be a big factor in their plans, and it will be interesting to see if all of their attacking choices can remain healthy for the entirety of the season. We wanted a closer look at Salah's footwear, considering that we were previously unaware that a non-garish option was available with the Ocean Storm pack. Perhaps adidas realized that not all of their players would be willing to wear something that gave off a similar sensation as staring into the sun…no matter what it was that happened, we're a fan.
Puma EvoSpeed SL II
Daniel Powell (Northampton Town)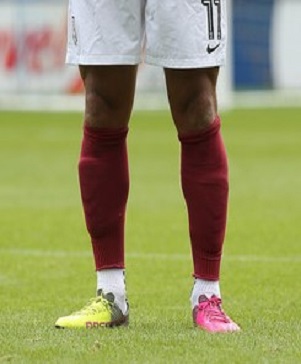 ---
Obviously some players are having a bit of a hard time letting go of their evoSpeed! We can't really argue too much with them…the thin nature of the SL series is certainly not replicated within what the world of other boot options out there. We know that some professionals like to keep boots on the shelf for as long as possible, but the SL might be the most difficult boot in recent memory to make sure that it last far beyond the "use by" date that the store suggests.
Vladislav Nikiforov (FC SKA Khabarovsk)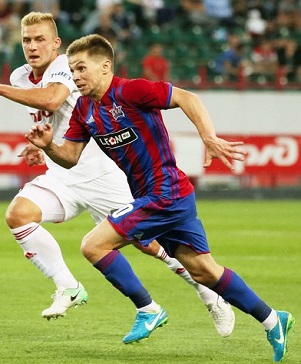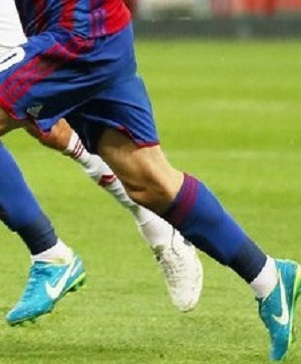 ---
It's always fun to see a signature model start to creep its way around the world. The Neymar Vapor is a good looking boot and we shouldn't be surprised that Neymar won't be the only player enjoying his signature Vapor. Do you think that Nike ever actually tries to discourage players from wearing the CR7 SuperFly or the new Neymar Vapor? Or, do they simply see it as more marketing for one of their biggest assets? It would be amazing to hear that Nike offered a guy new boots or a sponsorship contract in order to get them to keep from wearing the CR7 or Neymar model.
Marc Bartra (BVB)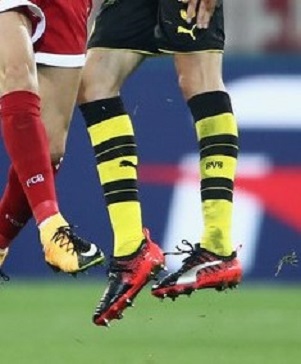 ---
Let's start this off by saying that seeing Bartra on the pitch is always enjoyable. Soccer is supposed to be devoid of all the tawdry things that drive us nuts on the news, and the incident with BVB's bus last season was a difficult situation to swallow. Secondly, the current Puma evoPower Graphic is a gorgeous boot that absolutely screams "PUMA!" There aren't many brands willing to have their boots like they've been dipped in magma…but Puma definitely has shown in the past that they aren't scared to push the limits of what you can put on a boot.
Rafael Martins (Guimaraes)

---
Even though this isn't my favorite of the Fast Forward collection, it was one of my favorite packs that Nike released. If we can't get re-released boots regularly, then I'll gladly settle for some of the iconic colorways of the past. Of course, Nike could just use volt and claim it's about twenty different things…and adidas could always use black and red with some easy connections to a ton of things from their past. The "What The" SuperFly might have found the end of the line in terms of excessive colorway homages, but Martins' boots sit right in the sweet spot. What is your favorite colorway that was created to remember a boot from the past?
That does it for this week's round of boot spotting! Let us know what spots were winners and what spots need to be dropped to bench next week. Any special requests for next week? It's never too early to start hunting for the perfect spot!