adidas X 18 Soccer Shoes
—
The next evolution of adidas soccer shoes is here! Top pro soccer players are picking the adidas X as their footwear of choice, speed, quickness, looks, and more speed are the name of the game.
adidas X Soccer Cleats
The top of the line adidas X soccer cleats combines the FG/AG outsole excellently. You'll be creating mayhem on the pitch always as unpredictability and instinct carry you above all opponents. This shoe ensures you drive pure chaos through the opponent, get it now!
This shoe is pure speed. It is adidas' 'Speed' shoe. Lightweight and super hot. It's got some of the best players in the world wearing it and you can see it on the big league games every weekend!
Related Searches: adidas Predator | adidas Copa Mundial | adidas Messi Nemeziz
PRIVACY: Your email address and content of your message are private and will not be shared outside of SoccerPro. Information will be used to provide a response to your request. SoccerPro.com may send you additional marketing emails related to soccer gear. You have the opportunity to 'opt out' of marketing emails at that time.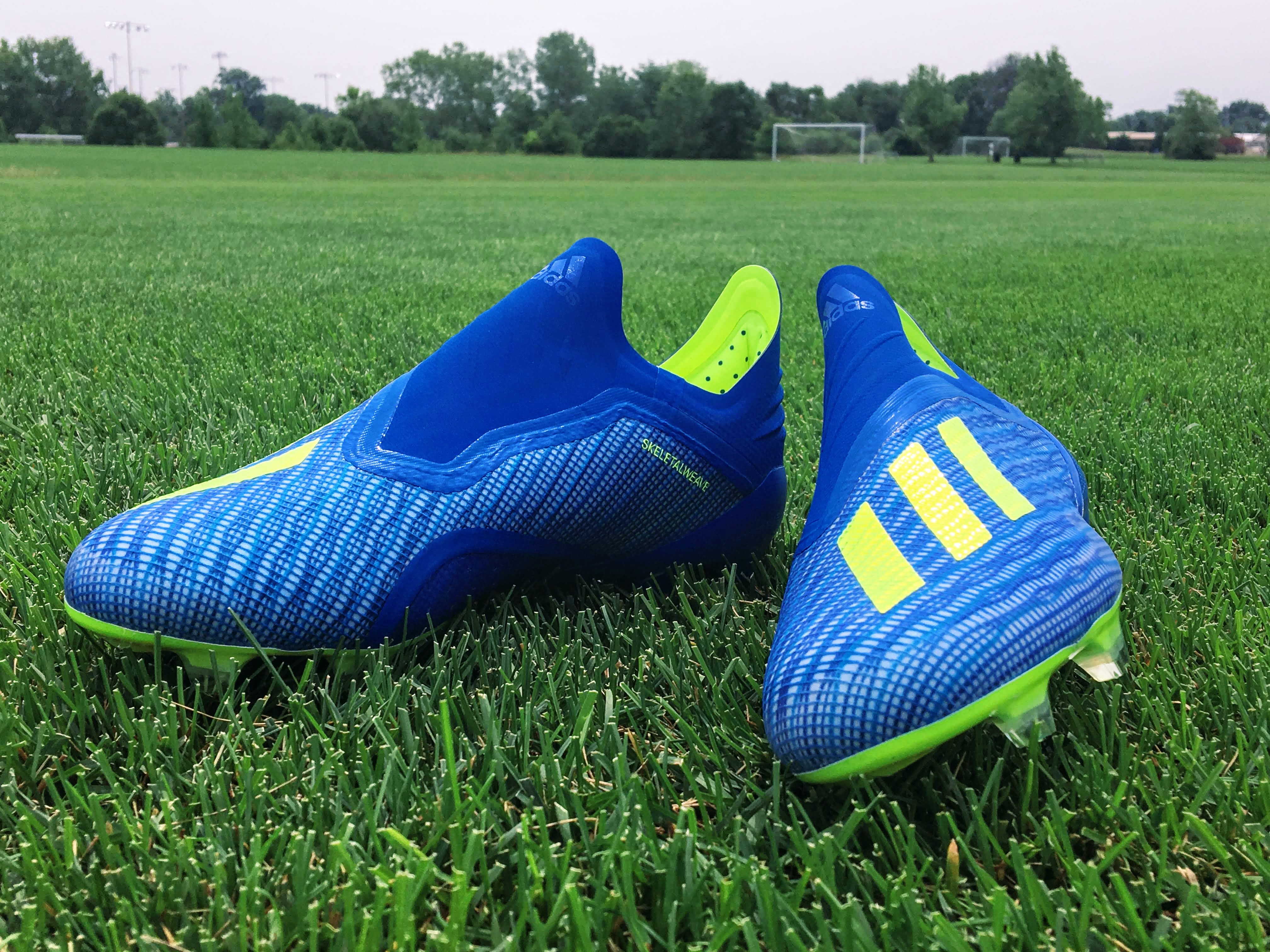 Upper Touch
Speedmesh upper engineered to offer minimalistic feel and Speed closure system that combines lightweight thin speed laces weaved together through a cable-wire construction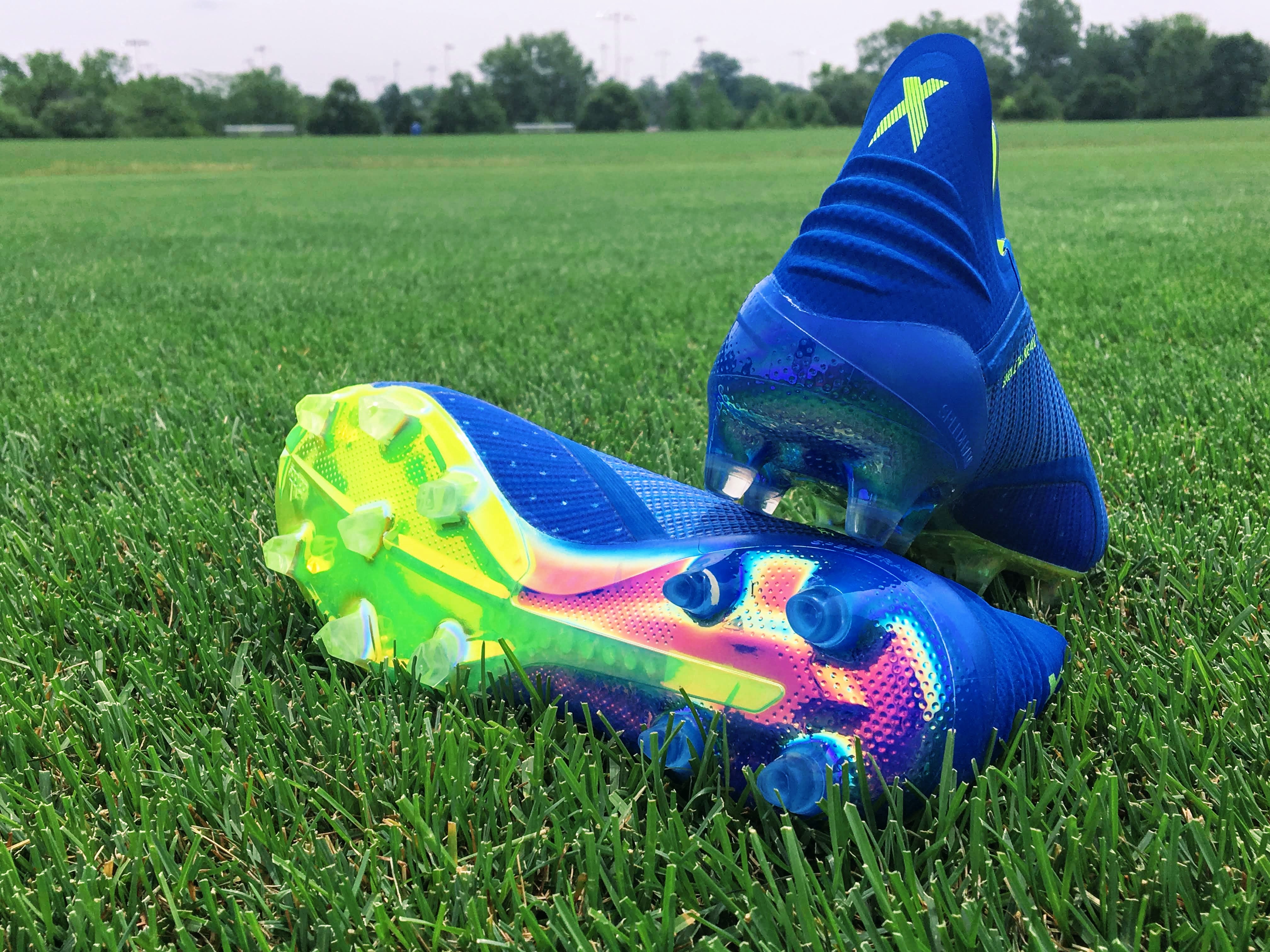 Heel Power
Molded Heel counter provides a snug and stable fit that locks your foot firmly in place during explosive acceleration

Class Outsole
Speedframe outsole features state of the art lightweight drillium tooling and minimalistic construction offers traction for rapid acceleration also an Arrowhead design forefoot studs for optimum traction and acceleration combined with round heel studs for lightning quick input and release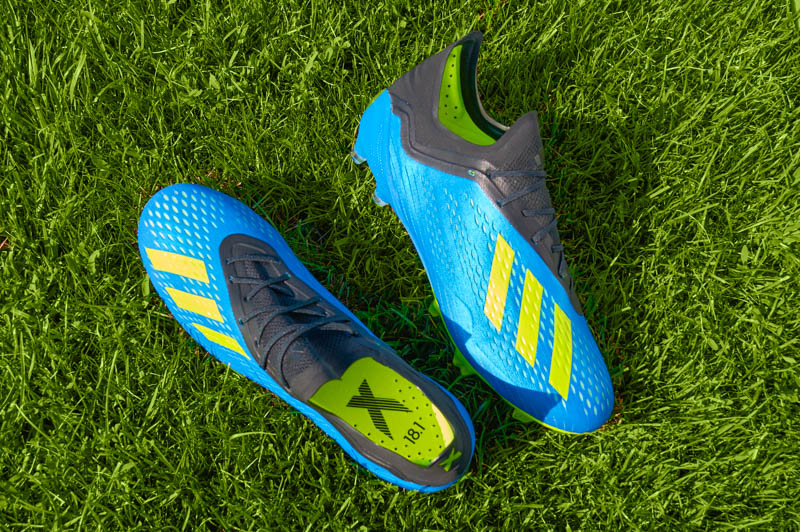 Instep Review: Adidas X 18.1
As much as both the X and Messi were marketed as better versions of the F50 boots, we all know that just wasn't really the case. Now though, it seems that adidas have decided to revamp the X line and make it appeal to those of us who mourned the loss of the F50 line… [ Read more… ]