CLUB SOCCER IS BACK!!! Look folks, the World Cup isn't for another 22 months…why do we have to qualify already? Can't it wait for, I don't know, the summer so we can have some sort of really cool mini-tournament? Still, we're past it now, and we got everything that we missed (and some). Madrid (both of them) and a host of others showed what happens when you ride a wave of all your players being internationals (have the two Madrid clubs ever scored that much in the same weekend?…somebody check on that), the Premier League got to test Nike's Anti-Clog all over the place, and people are freaking out because Bayern couldn't close the deal for once. Can we just hurry up and have Liverpool and United play? Please!?
Loic Perrin (St. Etienne)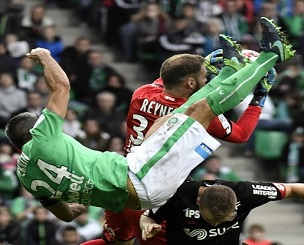 ---
During the hunt for the right spots on the boot spotting, you stumble onto some fantastic poses. This particular move by Loic Perrin is something we've been trying to mix into our synchronized dancing routine that we've worked out if the stars ever align and our shot actually goes in our opponent's net. The Nike Tiempo Legend from the Floodlight Pack might actually be the unsung hero of the entire group of boots. Perhaps it's the deep blue that just hits the right notes with us, but it might be how each boot has colors that mold into a different silo…Nike has made that trick work a few times now, and we really enjoy it.
Nike Magista Obra II
Adman Masina (Bologna FC)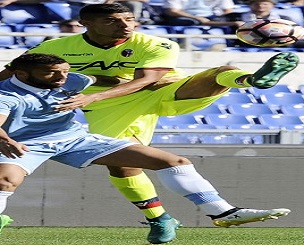 ---
I figured that I would show off the boot that the Tiempo seems to fade into with the Nike Magista Obra. We've joked about how Nike just had to put some Volt on this boot, but the heat map really takes a back seat with this color. We also love seeing a professional showcasing the standard soleplate that all of us mere mortals get to use. It can be quite frustrating when you see a player that's got the capabilities of altering every single aspect of his boots into something that we'll never to get to put our hands on. Masina is rocking the exact boot that we can snag for ourselves…and we like that.
Nathan Redmond (Southampton)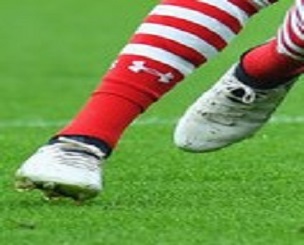 ---
Mr. Redmond got featured a few weeks back when we were wondering when adidas was going to finally release the X in the blue/red colorway. However, it looks like the Stellar Pack has covered up any window for the blue/red X, and Mr. Redmond has slipped into the gorgeous white/black and gold of the Stellar Pack. It really is a wonder that so many players are choosing the standard X when the PureChaos is just SO much better (it really is). Well…that plays in nicely with our next spot…
Adidas X 15.1 SL
Karim Benzema (Real Madrid)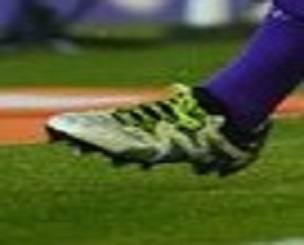 ---
A fairly substantial exodus has now surfaced between a wealth of adidas players and the standard X 16.1. While we'll never understand the intricacies of brands and their player choice for which player gets what boots, it seems that the X 16.1 isn't sitting too well with some of their headline players. The 15.1 SL is definitely the Cadillac of the X 15 series, and the X 16 PureChaos is the best boot in the current X silo…so, perhaps players that haven't been given the PureChaos are now finding their way in other boots. We wonder whether this trend will continue or if it's just a short "spat" between these players and the three stripes….but we'll certainly keep an eye on Benzema, Marcelo, Costa, and the others. It's our duty as boot spotting captain…
Adidas F50 Samba
Jesus Mendez (Toluca)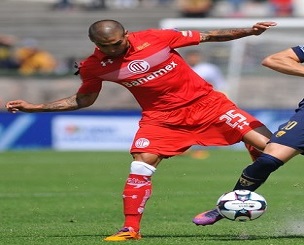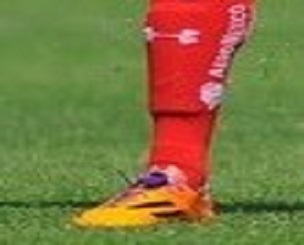 ---
Mexico always pops up some fantastic spots, and not just from all the brands that we see that don't get any attention on the other pitches in the world. These old school adidas F50's take us back to Brazil and a Samba Pack that showed up in a set of paint cans! The F50 is certainly a conundrum from adidas as they relaunch the 99 gram version from time to time…making it seem like it hasn't truly gone off to that great big footy field facility in the sky. Can adidas continue to pick and revive boots from the past if they want the revolution to truly thrive? Luckily, that's a decision that's far beyond our pay grade! Let's just thank Jesus for showing off a great look at the orange F50's from a bygone era…
Umbro Medusae
Jonathan Hogg (Huddersfield Town)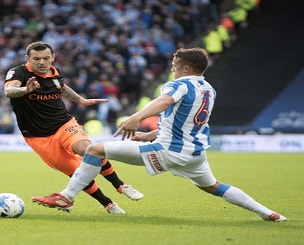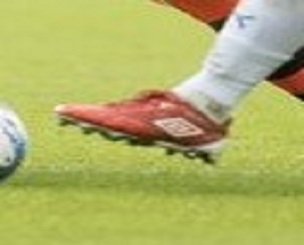 ---
The Umbro line-up might be the strongest that it's ever been. The Velocita is a fantastic speed boot, the Accuro is a plush dream, the Speciali will always have a place in the heart of boot purists everywhere, and the Medusae is a lightweight leather dream. Hogg has obviously discovered that dream, and is plying it in the lower divisions of England. Umbro might have a great collection, but the next step will be to get it to a wider audience. It's truly the hardest thing for anything without stripes or a Swoosh to do to succeed, and it's the step that the double diamond must complete next. The boots will work once people try them, but it's tough to reach that point…
Christian Benteke (Crystal Palace)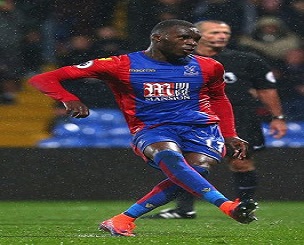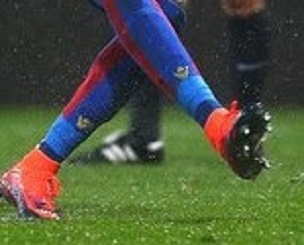 ---
It's still a bit odd to see Benteke running around…well…trudging around wearing something other than a pair of Tiempos. We also might find it a slightly bit funny that he's chosen a boot that is supposed to center around agility…something Benteke might not actually be much of an expert on. No matter what he's chosen, we love the look of the Floodlight Pack HyperVenom and it might be our favorite of the bunch. We wonder if Benteke's set-up is complete with the new "Anti-Clog" toy. We've gotten a short moment or two with the technology and, wouldn't you know, it actually works! How could Nike not have this on all their professional's boots?
Puma evoTouch Pro
Andrew Durante (Wellington Phoenix)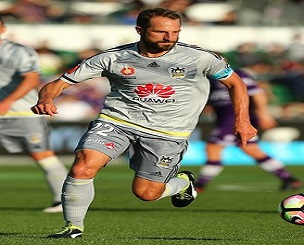 ---
The Puma evoTouch still needs to spread and get a little more exposure in order to solidify it among the elite boots of the world, but we're huge fans. Hunter really enjoyed the evoTouch 1 and I loved the evoTouch Pro, it's just in the same situation as Umbro's entire line-up…it needs to get more press and more users at a recreational level. Still, we won't delve back into that, and we'll just talk about we're keeping a spot from down under to honor former boot spotter Jordon English (*pounds chest twice, points finger at the sky*). Durante knows how to pick 'em, and we're learning how to spot 'em.
Adidas Messi 16 PUREAGILITY
Timo Werner (RB Leipzig)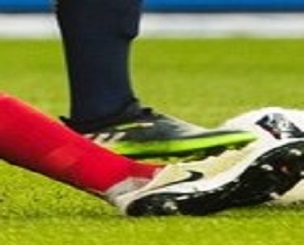 ---
The Space Dust Messi boot will be worn by the main man himself and also by a brand new "Backed by Messi," group. While Werner isn't on the list of players that we recently saw, he would certainly fit the bill. We love how the boot looks on the field as the bright green actually makes the boot really pop. Sometimes darker boots can look heavy and clunky, but these look really sleek and modern. The Messi PureAgility isn't our favorite of the PURE series, but we're big fans of the Messi 16.1. If you've got a thing for Barcelona's #10, the time has certainly come to snag one of his signature boots…great colorway and a quality boot…it's time.
SO, there it is! Another week in the books and another set of boots to start your Monday off right. Let us know which spots we missed, what spots we caught, and what spots we should have switched out for these instead. As always, leave your love and kisses in the comments below!