Nike has decided to turn the calendar over by giving us a bright pack in the form of the Nike Men's Radiation Flare, and giving a complementary pack to the ever-growing women's side of the game. With adidas now giving the Swoosh some competition in the women's soccer cleats market, Nike has updated their 2016 offerings with a fantastic group of boots. Dare we say that these boots are our favorite between the two packs? We dare…these are gorgeous.

The first boot to dive into is the newly released Nike HyperVenom III. Released in a Wolf Grey and Max Orange slice and dice combo, this boot makes us think that Nike dipped the women's pack in quite a bit less "radiation" than the men's colorways…just sayin'. Reminding us of one of our favorite Mercurial colorways gone-by, this combo will look great during the upcoming NWSL season and while the European/Australian women's leagues continue. Look for Alex Morgan to be the headline HyperVenom face, but we'll be enjoying Portland's Klingenberg rocking these (go Thorns!).
Next up is the ice-cold Mercurial SuperFly V. Wolf Grey and Gamma Blue (we see what you did there, Nike) is an amazing look for the Nike speedster, and we're only becoming more and more jealous by the second with this pack. Carli Lloyd has already received a special edition version commemorating her second consecutive Women's Player of the Year award, and, while they don't quite hit the heights of her last custom boot, they are gorgeous. Look for Lloyd to use these in her coming campaign with the Houston Dash and Tobin Heath (the player that probably should have won WPOTY) rocking the Vapor version.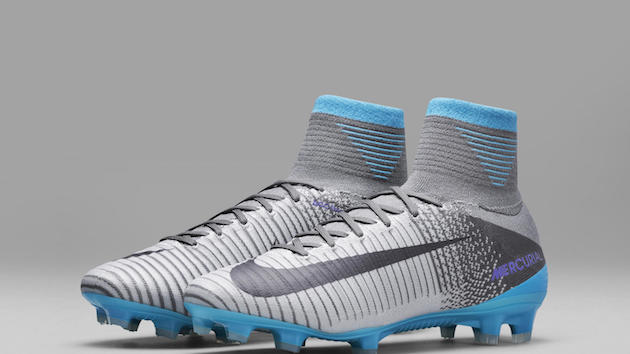 The women's Magista Obra II might be the only boot that we're not drooling heavily over (still drooling…just not "heavily"). A wolf grey boot doesn't quite showcase the heat map as much as we like, but the use of bright green as an accent leading up to the collar instead of dominating boots (like what we see on the men's side) is a great look. We do worry a bit about these boots having a hard time standing out from the pack or really drawing focus from the sidelines, but the FlyKnit boot will be a favorite on the women's side for months to come.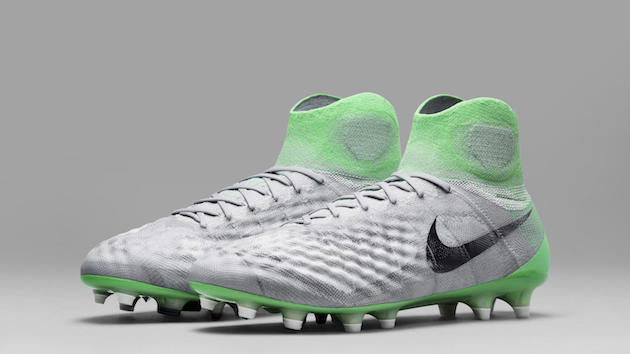 Last is the Tiempo VI and the only boot that even flirts with "volt" in this Radiation Flare Pack. Using yellow on the soleplate to make the boot pop is a fantastic look, and you never have to dress kangaroo leather up in much for us to be fans. Add in purple detailing across the boot, and we're a stone-cold fan of this stone-cold fox. The USWNT's Julie Johnston will be rocking these for the Chicago Stars, but such a gorgeous boot will definitely find a wealth of feet before too long.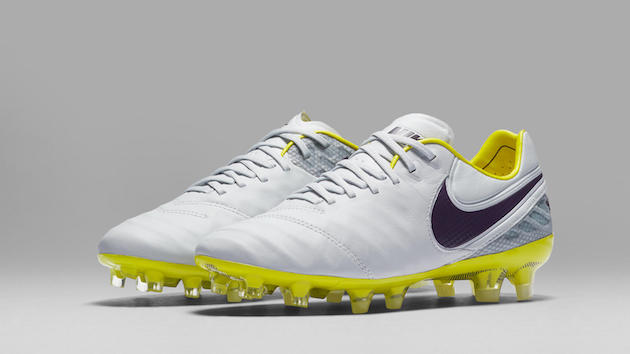 Fine, we're jealous. Job done, Nike. Would our game suffer much if we hacked off our toes? Eh, we'll just settle for enjoying these from afar and hoping that Nike takes the hint from the puddle of drool and our longing looks at these beauties. 2017 is certainly going to be a battle…and we didn't expect Nike to take it to a nuclear war quite so quickly…but we're not mad.