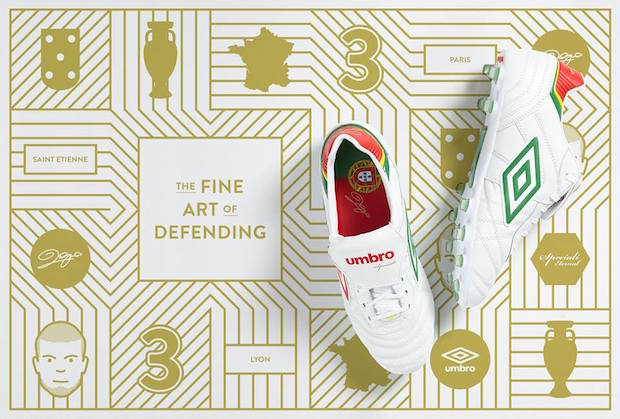 Pepe and Umbro have had a beautiful partnership with Pepe being the headline athlete for the brand. He wears the Speciali Eternal, a classically made leather boot that features the famous fold-over tongue. Pepe has been wearing every standard colorway release with his own name and his custom fit. Umbro have revealed a Pepe special edition colorway ahead of the Champions League final in Milan against cross-town rivals, Atletico Madrid.
Umbro has been one of the brands that everyone seems to overlook despite their impressive lineup. The Velocita, Medusae, and the Speciali line-ups are some of the best in terms of quality in their respective categories. Despite the lack of a deep lineup of top athletes, Umbro has one of the best defenders in the world repping the double diamonds on field on some of the biggest stages in Europe. Pepe is one of the toughest defenders in the world and he sits at the heart of the talented Real Madrid defense. He has headlined the boot since the Eternal launched last summer. Now, Umbro have given the Portuguese defender his own signature colorway that pays homage to the player's nationality.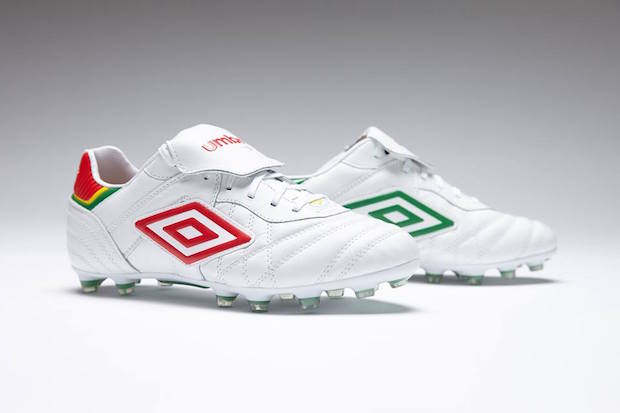 The white base features the same upper and builds as the standard release colorways so the tech remains the same for Pepe's colorway. The boot takes inspiration from Portugal to give Pepe that extra bit of pride while playing in one of the biggest finals in the world. The outside of the foot features a red double diamond logo contrasting against the white. The same red is found on the fold over tongue, which has the Umbro branding. The heel has a mix of red, yellow, and green that is accompanied by a gold Pepe signature that is stitched onto the boot. The instep features a green double diamond to play off on the Red/Green divide on the Portuguese flag, Speaking of the Portuguese flag, the insole is the Portuguese flag with a big Portugal crest also accompanied by a gold Pepe signature.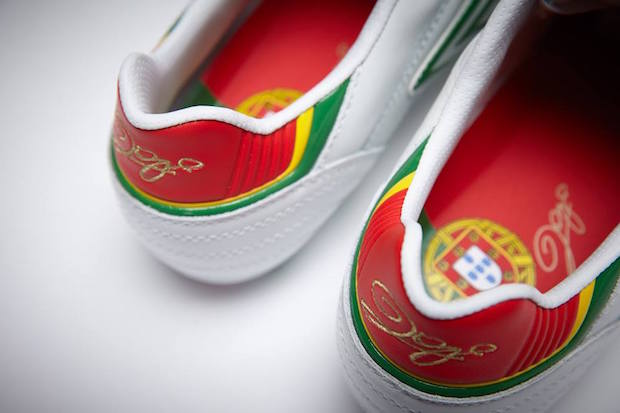 Overall, you're getting a rather plain upper apart from the insole that shows what truly lies within Pepe. Portugal is always on his mind and he loves that he represents the country at the international level. Umbro noticed this and presented him a boot fit for a king. And now these shoes have seen a Champions League title.