It's MONDAY!!! After a week of upsets, thrilling games, the USMNT hoping mediocrity looks better now than it did back then, and January starting to actually feel a little bit like January…the new week must start! Get your fill of new spots, old spots, and everything in between. HAPPY MONDAY!!!
Adidas ACE 17+ PureControl
Andres Guardado (PSV)

---
Sir Guardado has gotten the nod for two spottings in a row! The PSV player was sporting the standard adidas ACE PureControl Blue Blast colorway last week, but is sporting the alternate colorway this week! A boot that is identical, part of the same colorway pack, and wouldn't seem to have any reason for Guardado to change over. It's an interesting move, especially considering Guardado has broken in two boots now in the span of a week…we generally only reserve that type of pain and dedication when we're reviewing! Do you prefer the standard Blue Blast version or the version with the white toebox?
Nike HyperVenom Phantom III
Daniel Sturridge (Liverpool)

---
Anyone that follows Liverpool would know that this type of self-destructive patch of horrible results is basically par for the course in a standard Liverpool season. However, one interesting tidbit from the fixture showed that Sturridge finally tossed away his old HyperVenom II for the new Nike HyperVenom III. Considering how there were only a few players with access to the new boot, it's odd that Sturridge would still be one of the people Nike would send the boot out to early. Sadly, the boot didn't help the English striker rediscover his form, but it will look great with Liverpool's toxic kit.
Umbro Medusae
Sido Jombati (Wycombe Wanderers)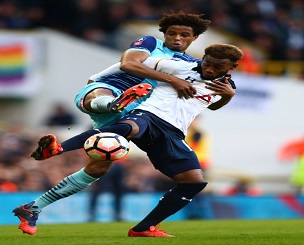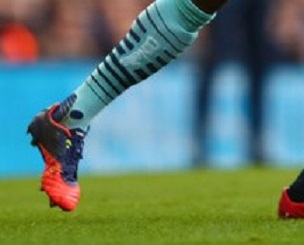 ---
The Umbro Medusae might offer one of the most interesting blends of leather and synthetic on the market. Extremely lightweight but with an extremely supple section of kangaroo leather on the forefoot, the Medusae is an underrated machine that has won over every player willing to give the Double Diamond's toy a chance. The beauty of the early rounds of the FA Cup is that this boots get more chances on the big stages. 2017 is already stuffed with crazy releases, but Umbro has a killer lineup to handle the next 300 some-odd days of awesome.
Adidas Copa 17.1
Graham Zusi (USMNT)

---
As the USMNT got set-up for their first match under their new manager, two (TWO!) of their players were wearing the adidas Copa 17.1. A boot that was rumored to be getting on-pitch support, we're finally starting to see it trickle onto major pitches across the world. Every version of the new Copa that adidas has released is a big-time winner…Red Limit, Black Checkered, and Blue Blast… we love that adidas didn't just toss this boot out as an afterthought, but seem to really be putting some stock into the release. We can't wait to see where the updated Copa goes from here…but we're fairly certain the direction is up.
Nike Magista Opus
John Terry (Chelsea)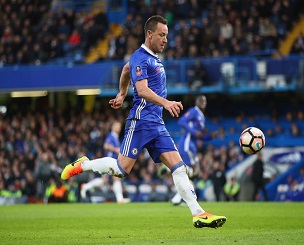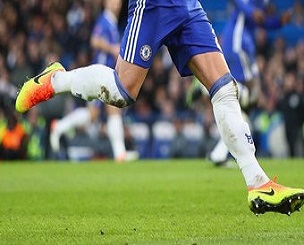 ---
The man seems destined to walk away from the club that's made him a legend once May rolls around. Terry, love him or hate him, is a defensive giant of the Premier League, and he doesn't seem to have any interest in updating his footwear to the latest from the Swoosh. While I could understand sticking with the original Magista Obra simply because it was an awesome boot, it's tough to not trade in the Opus for the Opus II. I enjoy seeing a player that has found a boot that they're in love with and sticking with it through thick and thin. Will this be the boot that bookends this illustrious career or will he ever update his gear?
Adidas X15 SL
Karim Benzema (Real Madrid)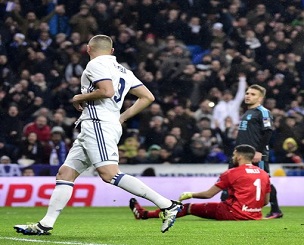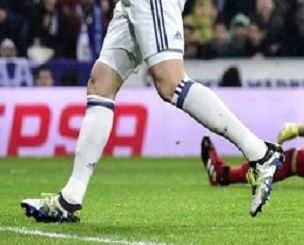 ---
We've mentioned the love affair that professionals are having with this boot, and it seems to be continuing. Despite being a focal point surrounding the launch of the Blue Blast X 16, Benzema is still rocking the boot that entranced Costa, Benzema, and others for months after the launch of the updated version. It isn't just the SL version that we still see crop up all over the place, it's the standard version from around the same time. It's an interesting situation, but an extremely tough pill to swallow with how amazing the X16 PureChaos is…
Adidas F50 AdiZero
Jami Collins (Sutton United)

---
Cup competitions are incredible for the match-ups alone, but the smattering of boots across the pitch can really hit all kinds of heights that standard EPL fixtures just can't match. Collins is rocking one a boot that had an attempt to combat Nike's ACC, offered a light nature through a one piece upper, and angered footy fans everywhere because they said this F50 was designed in a way that looked like an American football cleat. It didn't go down as the best F50, it probably won't ever get remade, but it's a piece of the adidas lineage that led us to where we are today.
Nike HyperVenom Phantom III
Edinson Cavani (PSG)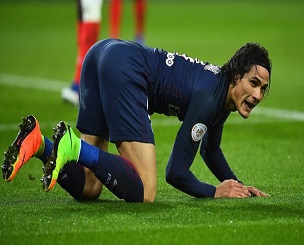 ---
Why does it always feel like Cavani is a forgotten star? Overshadowed almost everywhere he's played, it even feels like the French league is getting overlooked now that Ibra is gone (and now that PSG isn't the top dog), but he's one of the main faces for the new HyperVenom. When his career is over, how will we view Cavani? An heir to the throne at Napoli, but he left before he could fulfill that…? A possible hero for Uruguay that was overshadowed by the genius of Suarez…? A possible legend at PSG, but Ibra took all the limelight…? Who knows what the future holds, but we love Cavani's bright boots and can't wait to see future colorways of the HyperVenom III.
Adidas Messi 16.1
Lionel Messi (Barcelona)

---
---
Messi might seem a bit too obvious for a boot spotting, but Barcelona's #10 made a boot switch mid-game that feels like it might have some attachment to the current Barcelona struggles. Going between Blue Blast and Red Limit (both in the 16.1 version), Messi is showing a slightly non-immortal and very human aspect of a professional player: superstition. You can't help but think that things are working against you when you see a ball go almost a yard into the goal and not get counted. With Madrid holding 2 games in hand, it's going to take some serious Messi magic to bring the league title back to Barcelona. No matter what, the man still has his signature boots…not half bad…
It always help to take a little bit of the Monday edge off, and that's our boot spotting for the week. We hope that your weekend was filled with some fantastic footy, a great pair of boots, and, hopefully, your team overcoming their FA Cup opposition. As a Liverpool fan, I will be spending the week making thinly veiled jabs at Chelsea fan Drew and his team that is about to walk slowly and easily to the title…as the team I usually root for does their yearly job of destroying themselves and ridding the world of the idea that they were ever title contenders at all. All the best!