Upgrade to adidas® X 19.1 Soccer Cleats
—
If you feel a need for speed on the pitch, upgrade to the latest adidas X soccer cleats from SoccerPro.com. This elite footwear was designed with both acceleration and top speed in mind. They feature a low cut Clawcollar to help you keep locked in while you fly across the field and a specially designed lightweight outsole that will give you excellent traction without the burden of unnecessary ounces holding your back. There's a reason why superstar players like Mohamed Salah, Luis Suarez, and Thomas Muller wear adidas X cleats on game day; these premium soccer boots live up to the hype.
Next-Level adidas X Footwear for the Modern Athlete
At SoccerPro.com, you'll find the hottest new high-performance designs from adidas's premium X silo. This includes everything from the understated black and white cleats, to styles that feature eye-catching colors, and the BAPE® adidas X line, which is a collaboration with the famous streetwear manufacturer.
Looks matter, we get it. Fortunately for you, the adidas X 19 silo is much more than just eye candy. These cleats are brilliantly engineered to give you excellent traction while playing on a variety of field types. Featuring a thin X-layskin upper that's fused onto the lightweight support structure, these boots won't weigh you down when you need to hit your top speed. Breathable and airy, they'll keep your feet feeling fantastic, even if conditions on the pitch heat up.
Of course, great cleats should offer a natural ball feel with dribbling, passing, and shooting. The X line features a toe area that is made for a responsive touch. When fitted properly, they'll feel like a second skin. Dribble around your opponent, lob a pass with pinpoint precision, or fire a shot into the back corner of the net with adidas X boots.
Choosing the right size is key to getting the most out of your cleats, whether you're rocking the X, another style of adidas soccer cleats, or soccer boots from another leading brand. With fast shipping and easy returns, SoccerPro.com makes trying on different sizes a breeze.
Related Searches: adidas Predator | adidas Copa Mundial | adidas Messi Nemeziz
PRIVACY: Your email address and content of your message are private and will not be shared outside of SoccerPro. Information will be used to provide a response to your request. SoccerPro.com may send you additional marketing emails related to soccer gear. You have the opportunity to 'opt out' of marketing emails at that time.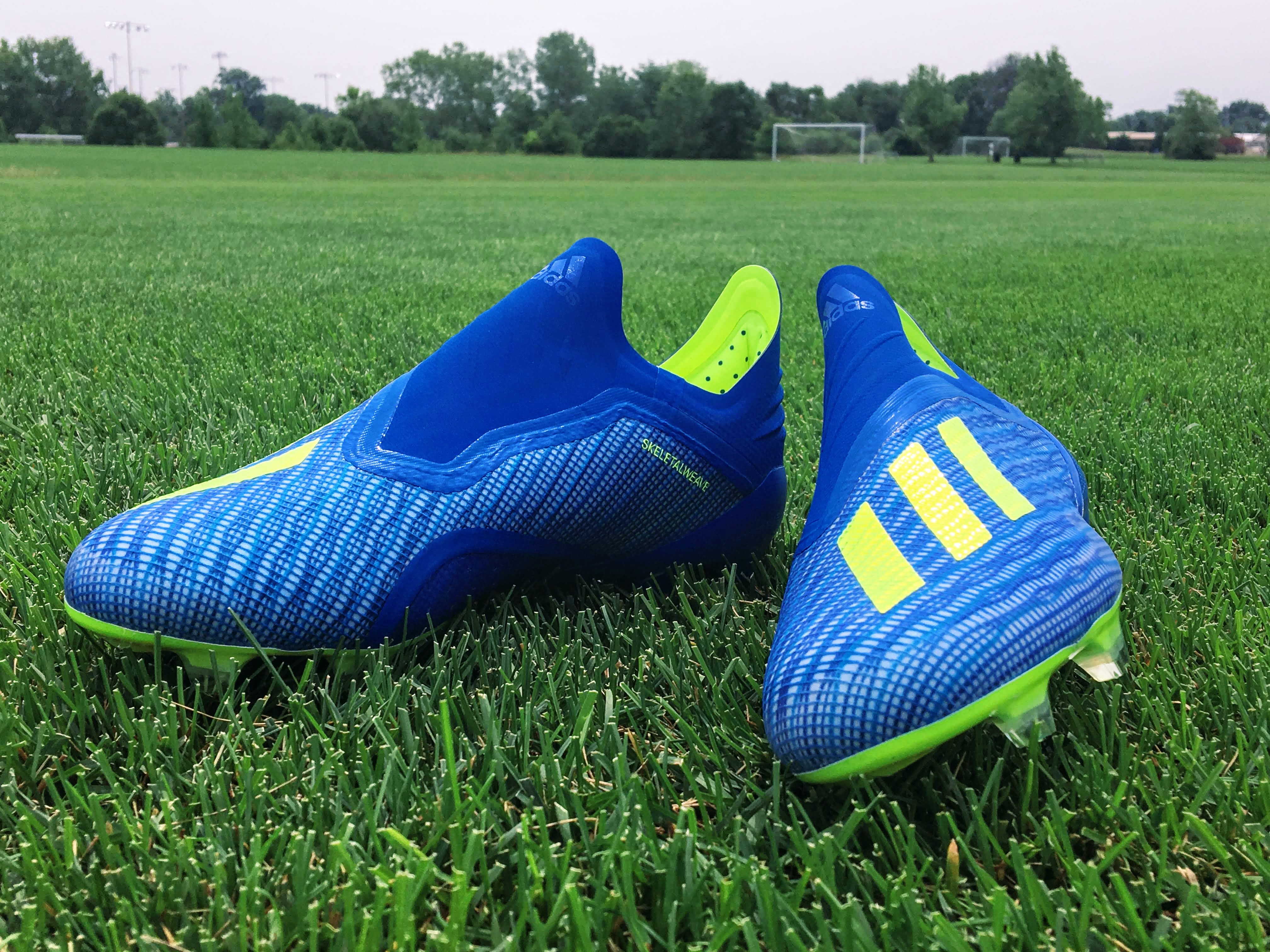 Upper Touch
Speedmesh upper engineered to offer minimalistic feel and Speed closure system that combines lightweight thin speed laces weaved together through a cable-wire construction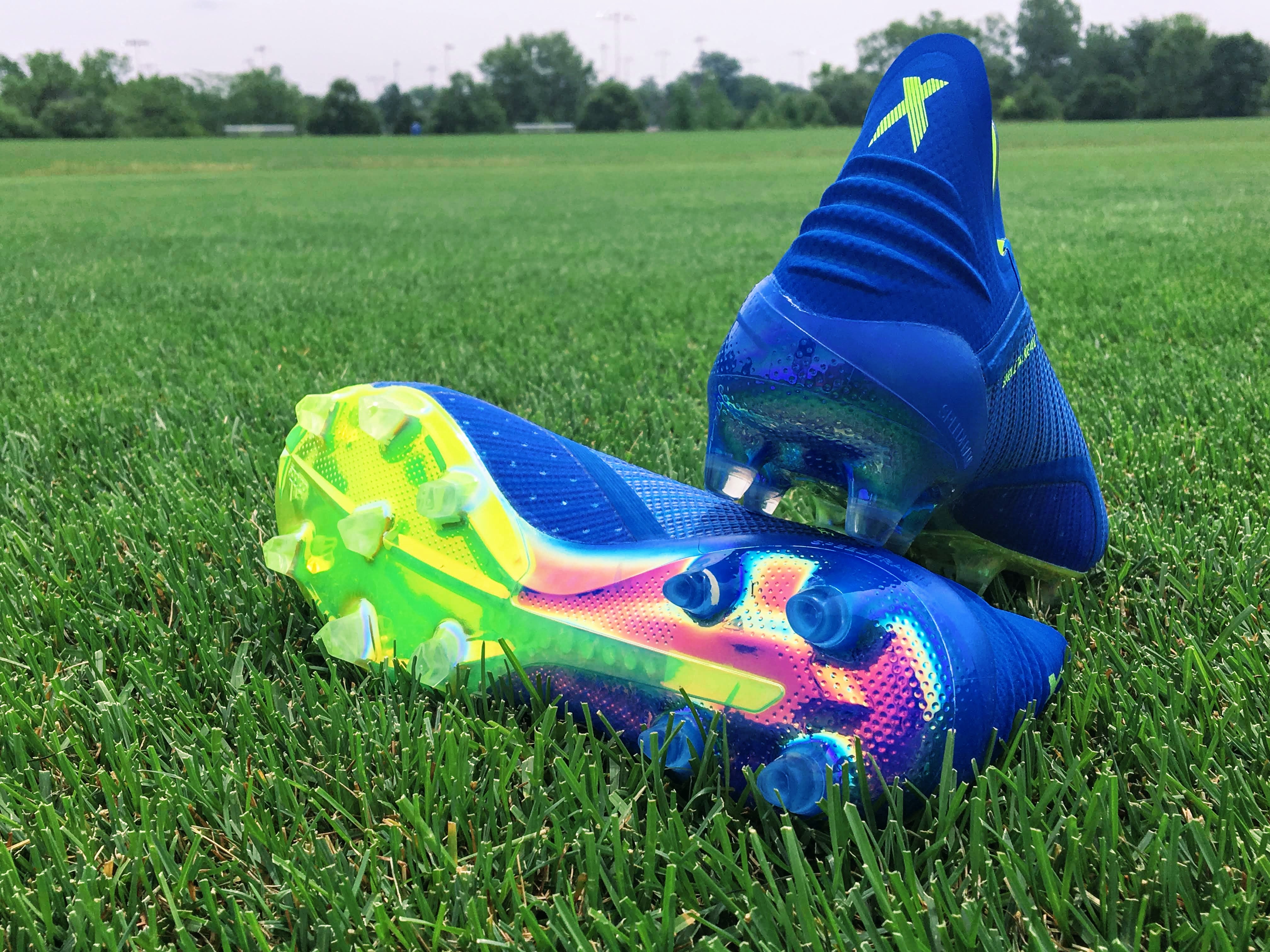 Heel Power
Molded Heel counter provides a snug and stable fit that locks your foot firmly in place during explosive acceleration

Class Outsole
Speedframe outsole features state of the art lightweight drillium tooling and minimalistic construction offers traction for rapid acceleration also an Arrowhead design forefoot studs for optimum traction and acceleration combined with round heel studs for lightning quick input and release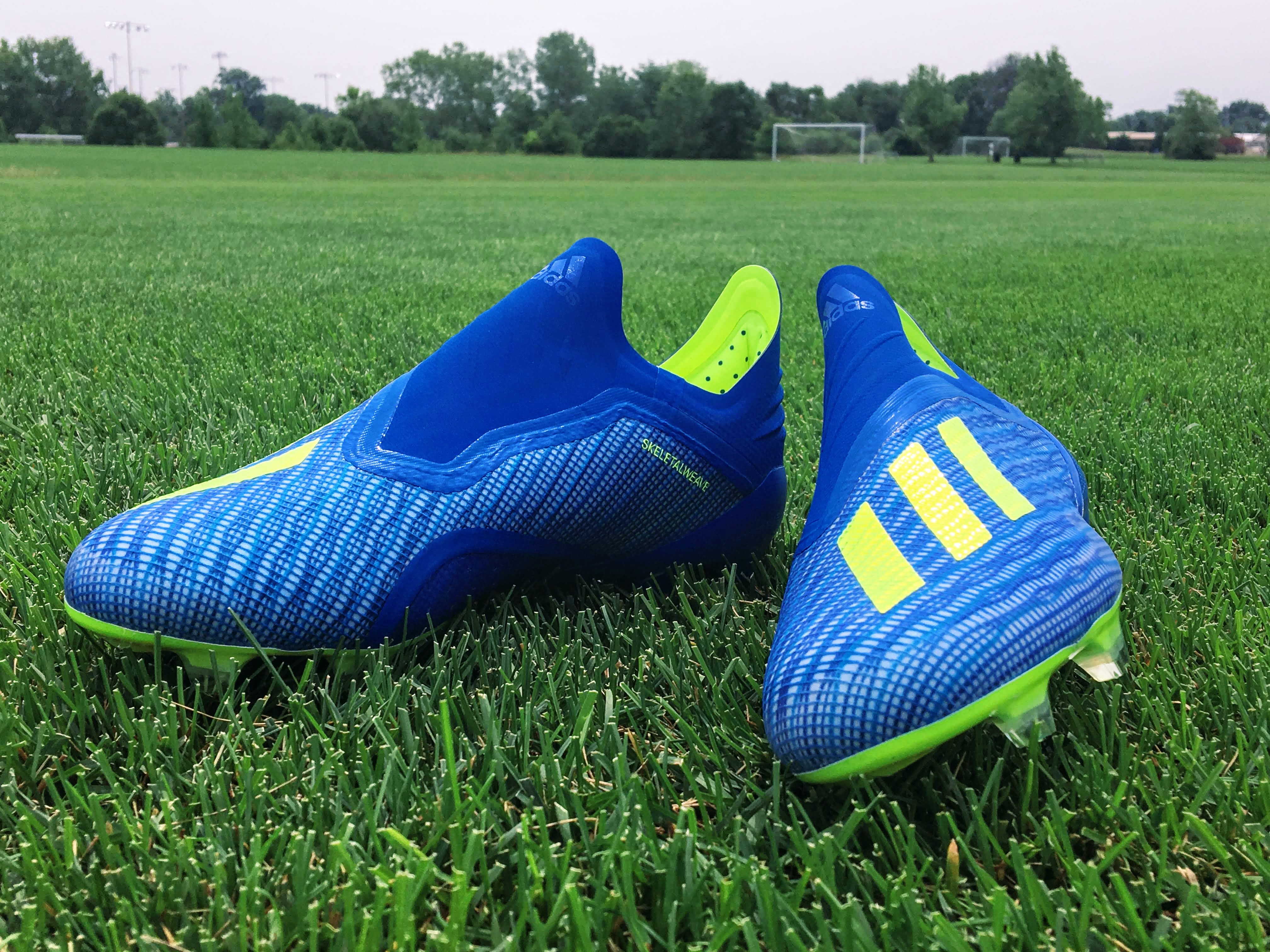 Instep Review: Adidas X 18+
In the battle for prime footwear lordship in, arguably, the sport where footwear choice is most important, adidas hopes to strike another blow by adding to their impressive laceless collection. Not content to have 2/3 of their elite releases sans laces… [ Read more… ]