Neymar Jr.
—
Neymar da Silva Santos Júnior or known simply as Neymar, is Brazil's major superstar. As much admired for his lifestyle off the pitch as his game on it, Neymar is one of the beautiful game's finest stars and PUMA's biggest athlete. Check out the latest PUMA boots and Neymar's Brazil or PSG apparel!
Neymar JR.
He is the holder of the world record transfer fee. Starting his professional career at the age of 17 for the famous Santos FC, his popularity has sky-rocketed since then as evidenced by how many people you see wearing a Neymar Jersey around your city. He now plays for PSG after making magic for Barcelona. His Brazil Jersey is super popular among all soccer lovers. Find your Neymar Jerseys here along with those fabulous Neymar Cleats at SoccerPro right now!
Do you know that Neymar helped Brazil win the only major soccer trophy missing from the bulging CBF cabinet? He won them the Olympic crown in 2016. He was already going down as one of the best Brazilian footballers ever and that title helped tip him way over the edge!
PRIVACY: Your email address and content of your message are private and will not be shared outside of SoccerPro. Information will be used to provide a response to your request. SoccerPro.com may send you additional marketing emails related to soccer gear. You have the opportunity to 'opt out' of marketing emails at that time.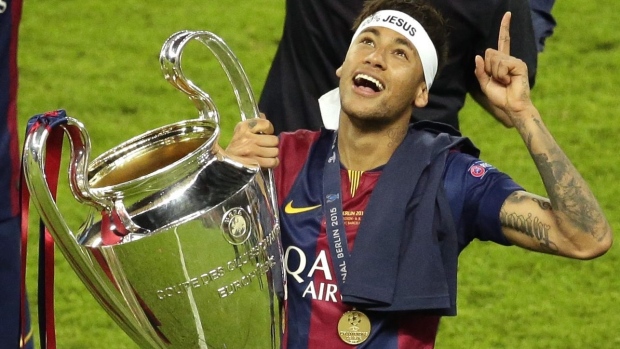 Life After Neymar
The buyout clause for Neymar stood at 222 million Euros, a ridiculous amount of money by most clubs standards however PSG are a different type of club. With the financial might of Qatar behind them… [ Read more… ]