adidas® Nemeziz Cleats
—
Shop SoccerPro.com and discover the latest adidas® Nemeziz cleats in both lace-up and laceless designs. The Nemeziz silo provides exceptional lockdown fit, a split torsion outsole for optimal flexibility, and responsive ball feel while you dribble, pass, and shoot. Crafted for a comfortable, natural fit, these elite cleats are lightweight and breathable. This will help reduce fatigue, so you'll feel fresh and energized, even as the match ticks into stoppage time. Choose from a variety of styles that feature eye-catching colors and are designed for wear on natural or artificial surfaces.
Filter
Showing the single result
Showing the single result
adidas Nemeziz+ for a Lockdown Fit
The adidas Nemeziz 19 is the first cleat designed with a sports tape inspired lockdown system. Influenced by the way boxers tape their wrists, these boots feature wrapped bands of elastic that will keep your foot secure and prevent heel slippage. These laceless cleats allow for a large, consistent striking area that runs from your toe all the way up your foot. They'll feel like a natural extension of your body from the practice field to game day. Nemeziz 19+ cleats are also available in lace-up designs that are equally as popular with today's players. The Leo Messi Nemeziz is a great example of a lace-up design.
The new Nemeziz line features some of the most advanced cleats to ever step onto a soccer pitch. Of course, fit, feel, and looks are important, but cleats have one main job, and that's to improve your traction, whatever the field conditions may be. The agility stud configuration allows for excellent grip while you sprint, backpedal, or move laterally. These are ideal cleats for any position on the team.
Looking for something that's not in the Nemeziz adidas collection? SoccerPro.com offers a full selection of premium soccer cleats from today's top brands, as well as a full line of soccer apparel. Fast shipping and simple returns make it easier than ever to find the right design for you. Order a pair and try them on around the house. If they aren't great, exchange them for another style. Take the field this season in a new pair of cleats, and lead your team to victory.
Related Searches: 
adidas Copa | adidas Messi Collection | adidas X | adidas Predator
PRIVACY: Your email address and content of your message are private and will not be shared outside of SoccerPro. Information will be used to provide a response to your request. SoccerPro.com may send you additional marketing emails related to soccer gear. You have the opportunity to 'opt out' of marketing emails at that time.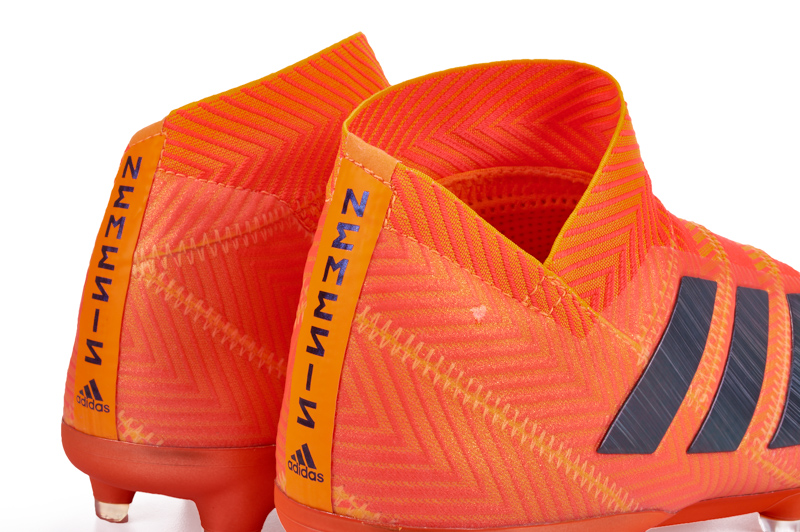 Stability inspired by sports taping.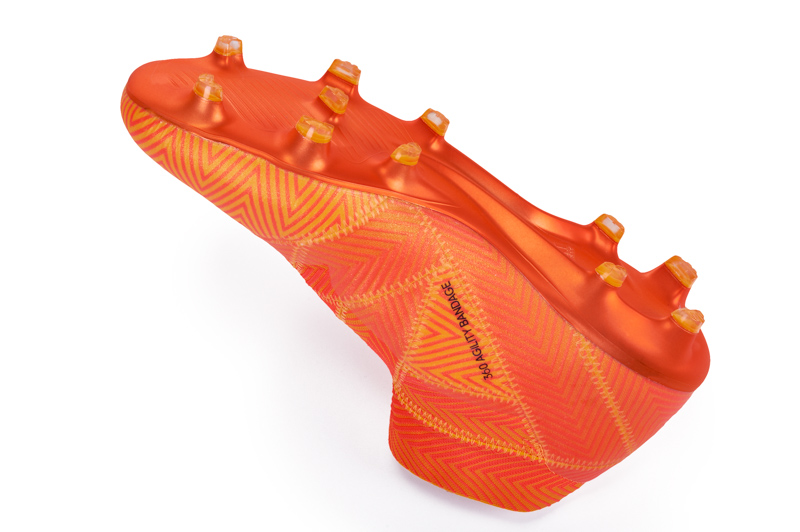 Agility Bandage gives you support plus total mobility for radical play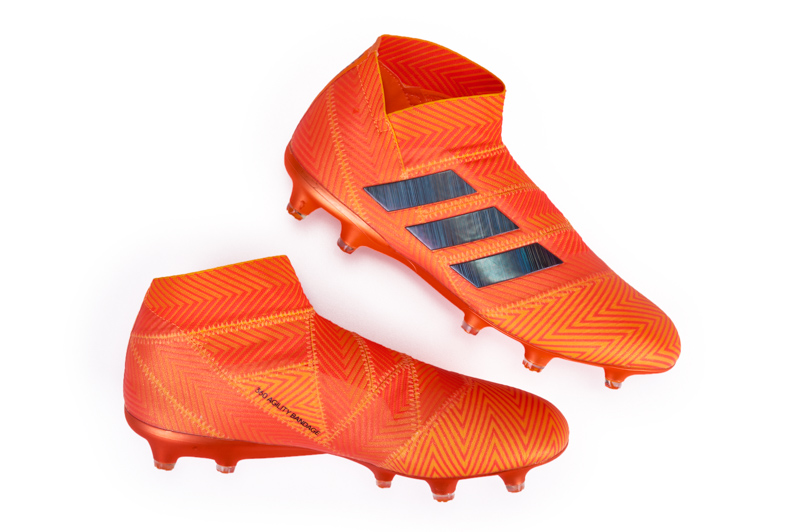 Agility Weave forefoot provides a direct touch on the ball and Lightweight Torsionframe outsole with Torsion Ribs for push-off support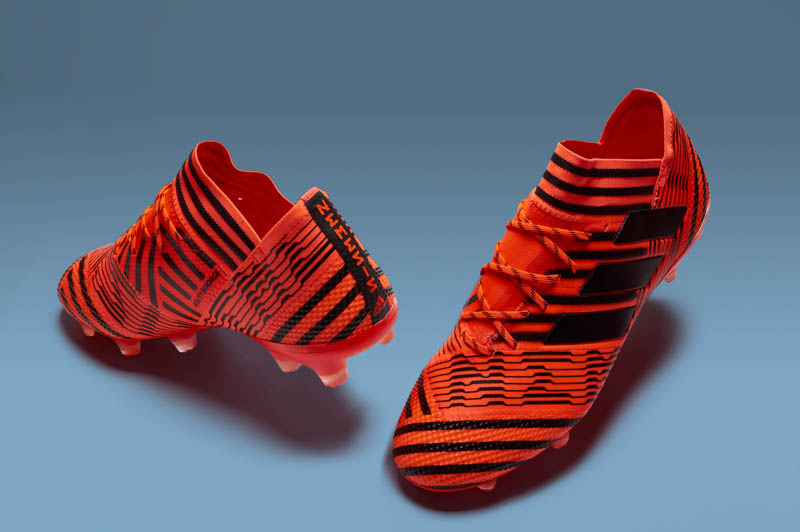 Nemeziz is a really new concept from adidas launched in Summer 2017. It replaced the signature Messi silo.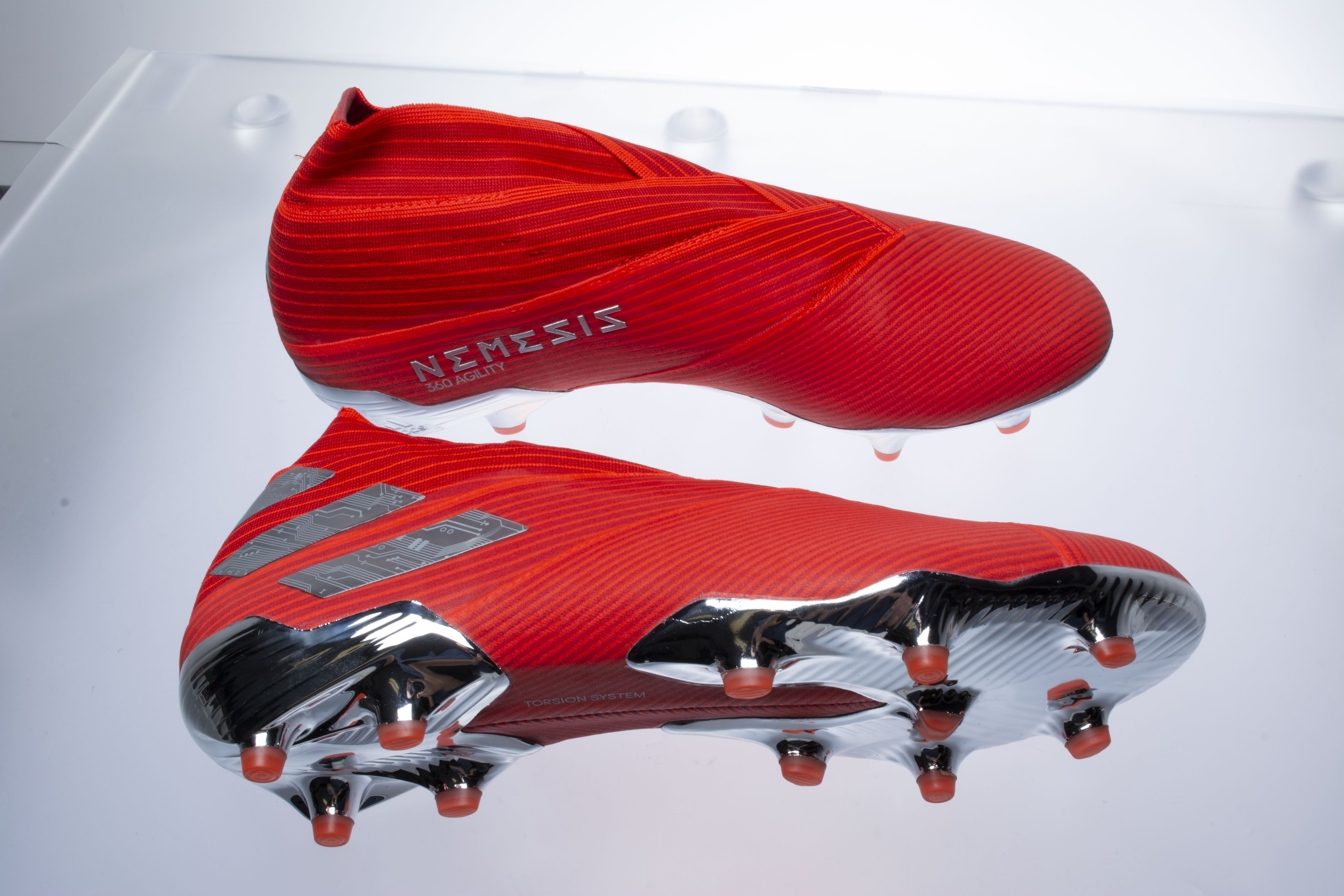 adidas Nemeziz 19+ Review
Always the easy choice as the most unique of the adidas fold, the Nemeziz trades in the odd collar of 2018 for an even more interesting collar this go around. While it still looks like medical tape, it's been given a new name called Tensiontape. adidas has also decided to slice the soleplate in half and see what the Nemeziz can do with a split-sole look…[ Read more… ]