Paul Pogba
—
If there was any thought of Pogba's skills diminishing, he's shutting down the haters with his move back to Juventus. The French superstar is back to prove that he is the player to watch this season. Find his (or any of his teammates!) France jersey or follow him in the new Serie A season with a Juventus Jersey.
Paul Pogba
After a successful stint at Manchester United, Paul Pogba has made his move back to Juventus and has got the world at his feet. He is one of the most popular footballers around and his Juventus jersey is the perfect way to celebrate and carry a piece of football history with you.
If you want be fitted like Pogba from head-to-toe check out the adidas Predator soccer cleats which you can find at SoccerPro here along with his France and Juventus jerseys!
The Pogba family has got some really good players in it. Paul has twin older brothers who also play the sport at a professional level but Paul's star shines the brightest. His tricks and flicks, his joie de vivre, his vision of the game, his power and speed, these all combine to make him virtually unstoppable.
An in-form Paul Pogba is an unstoppable Paul Pogba, get on the train and buy your custom Pogba jersey today.
PRIVACY: Your email address and content of your message are private and will not be shared outside of SoccerPro. Information will be used to provide a response to your request. SoccerPro.com may send you additional marketing emails related to soccer gear. You have the opportunity to 'opt out' of marketing emails at that time.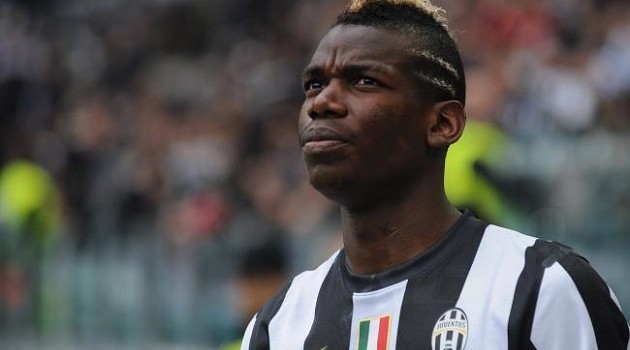 On the Spot: Paul Pogba
When Paul Pogba won last year's Golden Boy award (given by journalists annually since 2003 to the best European player under 21), his name immediately joined a few of the game's best players. Past winners of the award have included Wayne Rooney, Lionel Messi [ Read more… ]