Puma Future Soccer Cleats
—
PUMA FUTURE soccer cleats from SoccerPro.com represent some of the most advanced and innovative technology on the market. These premium designs feature the NETFIT lacing system, lightweight RAPIDAGILITY outsoles, and enhanced grip texture in key striking areas. The result is a pair of boots that will provide excellent traction, explosive acceleration, and natural ball feel. PUMA FUTURE cleats are worn by some of the game's biggest stars, including Antoine Griezmann, Luis Suarez, Marko Arnautovic, and Marco Reus. Discover what all the hype is about. Step onto the playing field of tomorrow, with elite cleats that truly feel like they are from the future.
Puma Future Netfit Design
Every soccer player is unique; the shape of their feet are different, and their needs as a player vary. The NETFIT lacing system on the newest PUMA FUTURE soccer cleats allows every individual to find the lacing scheme that works best for their foot shape and style of play. If you're looking for a tighter toe area, a snug and responsive mid-foot, or a locked-down heel (or a combination of all three), you'll be able to achieve the fit you want with this system.
Fit matters, but so does performance. FUTURE silo cleats have a lightweight RAPIDAGILITY outsole and a stud configuration that's engineered to provide maximum traction. This will help you accelerate quickly and stop or turn on a dime. Staying upright is a big part of succeeding on the pitch, and these smart designs will help you keep your footing, even in wet or muddy conditions. A textured striking area helps you put maximum spin on the ball, whether you're lobbing a pass ahead for your teammate, or curving a shot into the back of the net.
One of the most experienced manufacturers in the game, PUMA makes cleats that are always top sellers for players of all skill levels. Place your order with SoccerPro.com today, and enjoy lightning-fast shipping, and easy returns if the fit isn't quite right. Make next season one for the record books with these cutting-edge designs.
Take your game to the next level with Future cleats from PUMA. Shop SoccerPro.com for
the finest PUMA soccer gear here today and enjoy lightning fast shipping on your next order.
Related Searches: Puma One | Puma evoPOWER
PRIVACY: Your email address and content of your message are private and will not be shared outside of SoccerPro. Information will be used to provide a response to your request. SoccerPro.com may send you additional marketing emails related to soccer gear. You have the opportunity to 'opt out' of marketing emails at that time.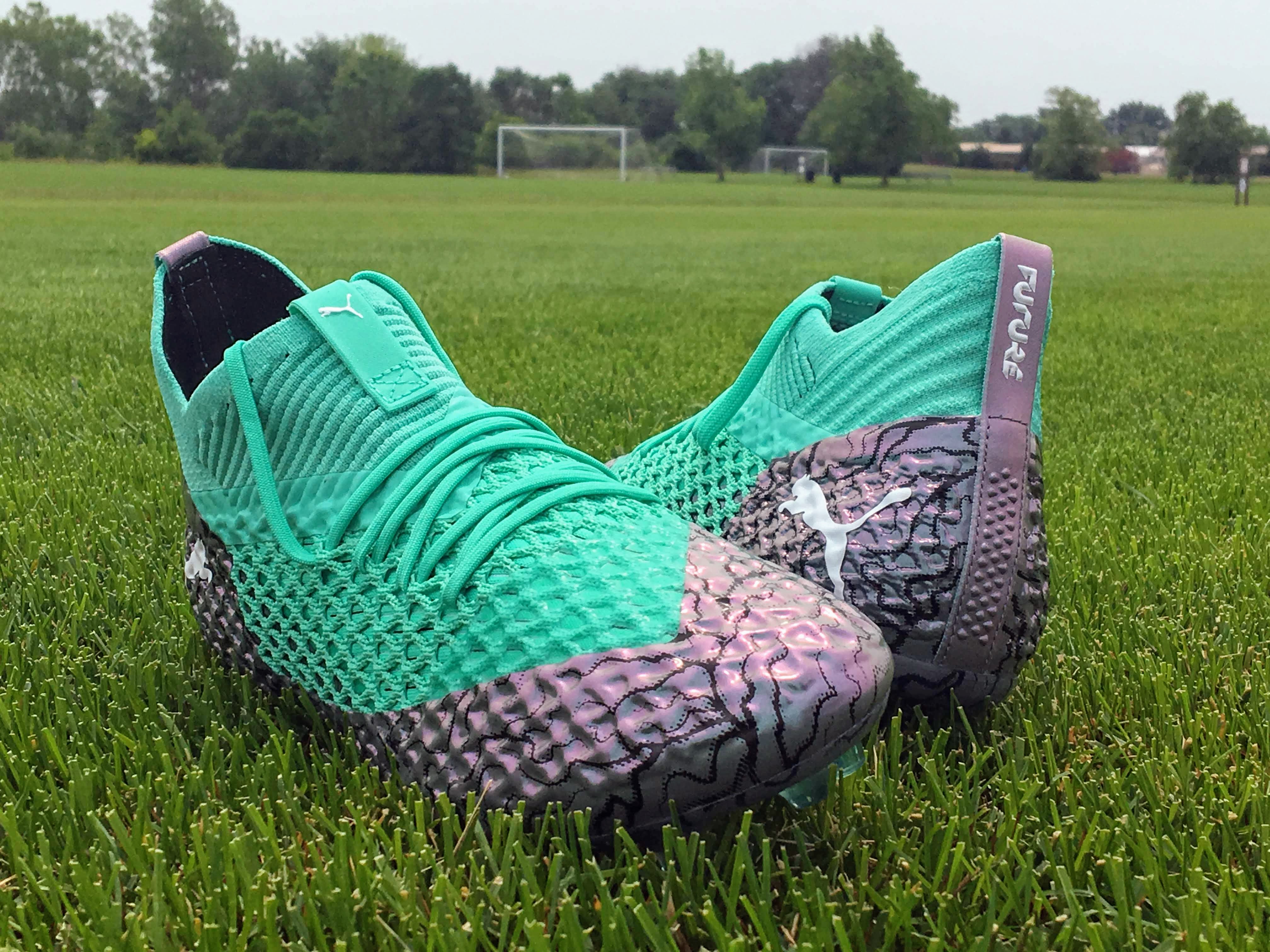 INFINITE CUSTOMIZATION:
NETFIT technology provides infinite lacing options for any foot, lock-down or style need. Lace up however up want. Do what feels comfortable!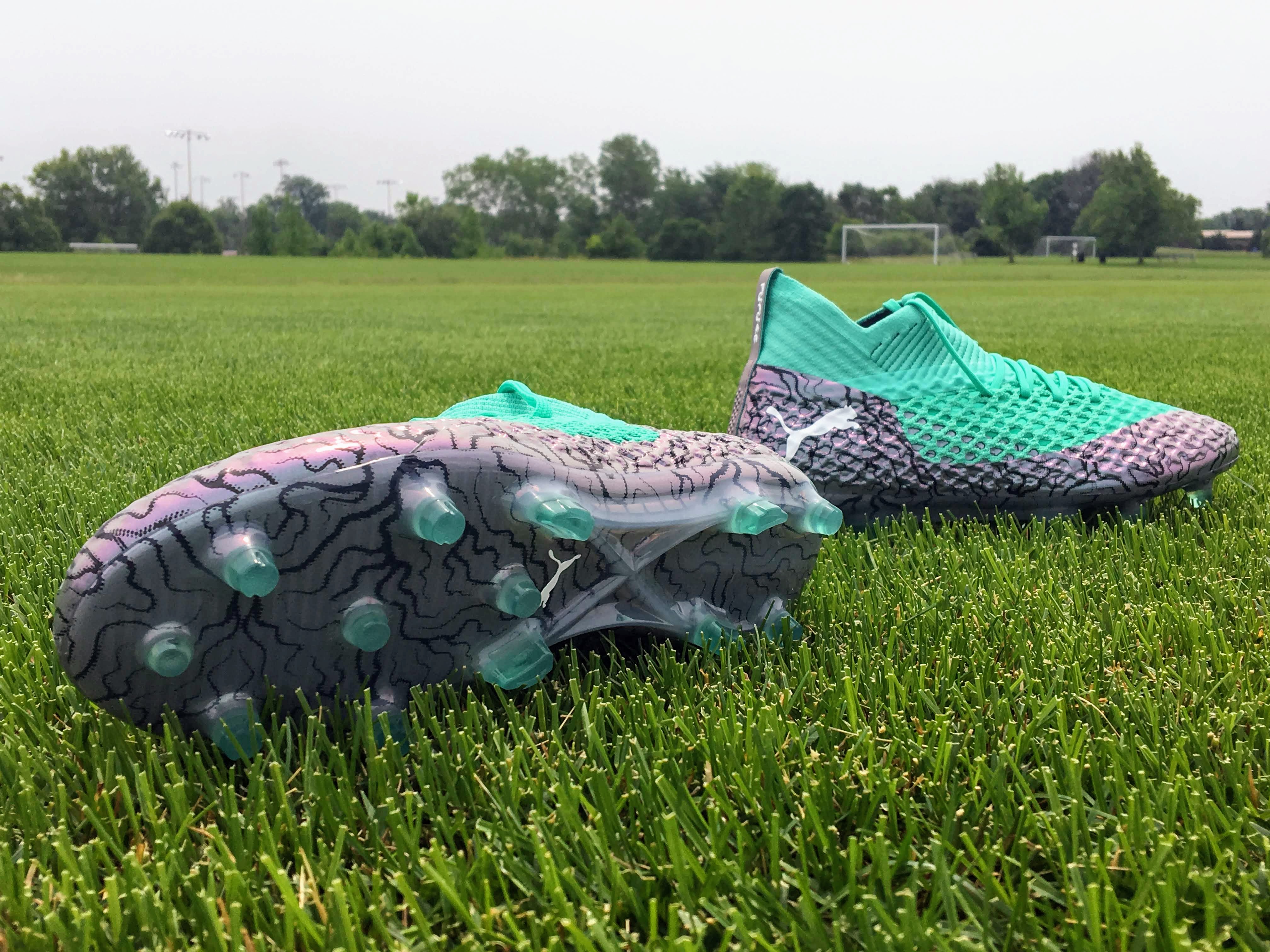 UNTOUCHABLE SPEED:
Lightweight RAPIDAGILITY outsole allows for high speeds on the break and 100% acceleration.

LIMITLESS AGILITY:
evoKNIT sock and form-fit textile base provide the ultimate support for top on-pitch performance and agility
Puma Future 19.1 Review
With the Puma FUTURE 19.1, it's time to see if the big cat has been able to continue to slap smiles on players faces, or if this boot is less ready for the future and more ready to be left in the past…. [ Read more… ]