USA Soccer Jersey
—
Support your country always with a USMNT jersey from SoccerPro.com. Made by Nike®, these pro-quality jerseys are constructed from high-tech materials that will help you feel cool and dry while you play. Enjoy moisture wicking, breathable fabric that is also durable and soft to the touch. Choose from a variety of sizes for adults and kids, in both the home and away colors. The USA still has a lot to prove on the international pitch. Help cheer them along with a high-performance USMNT soccer jersey. Get all your US soccer apparel from here always!
USMNT Jersey 2019
The USMNT jersey 2019 design is the latest in a line of cutting-edge garments from Nike. At SoccerPro.com, you'll find a USMNT Gold Cup jersey that is engineered for top performance on the pitch, and also makes sporty-chic casual wear. Hang in the park with friends, hit the movies with that special someone, cheer on your team from a sports bar, or take a trip to the stadium. There will be no mistaking your allegiance when you're rocking a USA soccer jersey from this line. Choose from the classic short sleeve top, as well as the long sleeve USMNT jersey that is ideal for cooler temps. Lightweight and comfortable, these elite jerseys won't restrict your motion while you leap for that header, or high-five a fellow fan after a go-ahead goal.
Apparel in this collection offers more than just good looks and a great fit. The new USMNT jersey is premium activewear that's crafted to help today's top athlete reach their potential on gameday. They're manufactured with moisture wicking, breathable fabric that will vent excess body heat and transport sweat away from your skin. With a USMNT shirt, you'll feel dry, cool, and full of energy, even as the match drifts into stoppage time. Practice difficult drills with your school squad, or challenge your rivals from the other side of town to a "friendly" pickup game. This durable and resilient athletic wear is made to handle the tough realities of life on the pitch. It's not just jerseys here, get hats, training tops, towels and so much more USA soccer gear here!
Browse the USMNT home jersey and away designs from SoccerPro.com. Place your order today and enjoy lightning-fast shipping on national team jerseys and legendary customer service.
---
Top Players: Cameron | Roldan | Bradley | Green | Yedlin | Adams | Pulisic | Weah | Altidore | Fabian Johnson | Zardes | Jordan Morris | Green | Zelalem | Zusi | Brooks | McKennie | Wood | Nagbe | Dwyer
---
PRIVACY: Your email address and content of your message are private and will not be shared outside of SoccerPro. Information will be used to provide a response to your request. SoccerPro.com may send you additional marketing emails related to soccer gear. You have the opportunity to 'opt out' of marketing emails at that time.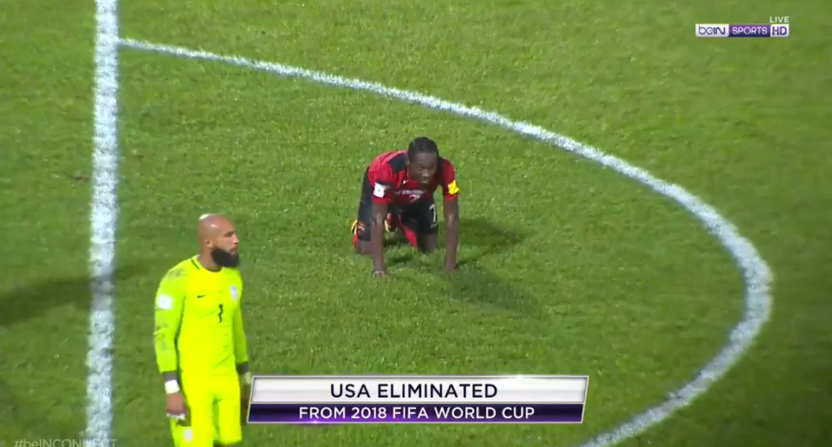 The USMNT- How to Fix it
The simple truth is that I just finished writing 1500 words offering no ideas to fix the USMNT situation, and that post was almost as harsh as I could possibly be. So, let's offer up…[ Read more… ]