USA Soccer Jersey
—
Support your country always with a USMNT jersey from SoccerPro.com. Made by Nike®, these pro-quality jerseys are constructed from high-tech materials that will help you feel cool and dry while you play. Enjoy moisture wicking, breathable fabric that is also durable and soft to the touch. Choose from a variety of sizes for adults and kids, in both the home and away colors. The USA still has a lot to prove on the international pitch. Help cheer them along with a high-performance USMNT soccer jersey. Get all your US soccer apparel from here always!
USA Soccer Jerseys
Show off your Team USA pride with a USMNT jersey from SoccerPro. The Nike® USA soccer jersey design is one of the most advanced kits ever made. It features ultra-lightweight, breathable material with moisture-wicking technology that will help you manage temperature and perspiration, whether you're a player on the pitch or a fan in the sun-soaked bleachers. Durable, non-restrictive, and featuring a modern athletic cut, it's perfect for casual wear, activewear, or as a collectible. Available in all sizes for men, women, and kids. Get all your US soccer apparel here!
USMNT Soccer Jerseys
At SoccerPro, you'll find the USMNT jersey in home, away, and 3rd designs. Choose from sizes for men, women, and children, and suit up the whole family in red, white, and blue before your next trip to the stadium. Choose from match jerseys that are made to meet professional standards and replica jerseys that are almost indistinguishable from real game-worn apparel.
Do you want a blank USMNT away jersey, a home design, or do you want to rep your favorite player? Christian Pulisic jerseys are always a top choice, whether you're a Chelsea fan or rooting for the U.S. in international play. Tim Weah and Weston McKennie are also popular players whose jerseys are flying off the shelf. If you don't want to go with an attacker, midfielder Tyler Adams could be a good pick.
Whichever jersey you choose, you know you're going to have elite modern apparel that's designed to keep you comfortable. Increased breathability helps vent excess body heat and keeps you from overheating. Moisture-wicking properties transport sweat away from your skin, helping you to feel dry and fresh. A knit collar, 4-way stretch fabric, and a modern athletic cut will help you stay comfortable and look amazing, too. Whether you bring home a Pulisic USMNT jersey or another player's, you're sure to have an incredible piece of activewear. Of course, if you want to frame it and put it on the wall, that's fine too!
Looking for more ways to support team USA? Check out SoccerPro's collection of USWNT jerseys. Or browse all soccer jerseys, including kits from other countries and some of the world's top club teams.
Top Players:  Aaronson | Sargent | Musah | Reyna  | Dest |
---
PRIVACY: Your email address and content of your message are private and will not be shared outside of SoccerPro. Information will be used to provide a response to your request. SoccerPro.com may send you additional marketing emails related to soccer gear. You have the opportunity to 'opt out' of marketing emails at that time.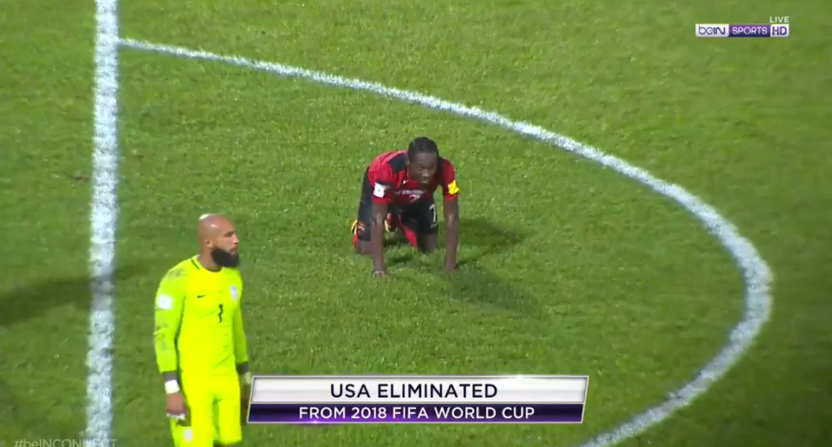 The USMNT- How to Fix it
The simple truth is that I just finished writing 1500 words offering no ideas to fix the USMNT situation, and that post was almost as harsh as I could possibly be. So, let's offer up…[ Read more… ]