Belgium
—
The Red Devils are one of the most seriously loaded teams in the world, from the goalie position to the striker this side is seriously stacked, they've formed a side that can boss any other national team on their day. Support the grandest Belgian team ever as they make history!
The Red Devils of Belgium
The star is Kevin de Bruyne but he is joined by elite talent like Romelu Lukaku, Youri Tielemans and a host of others! As Belgium plan their march up the world ranks, find your Belgium Jerseys from SoccerPro always! Be sure to check out our collection of other Soccer Jerseys as well!
PRIVACY: Your email address and content of your message are private and will not be shared outside of SoccerPro. Information will be used to provide a response to your request. SoccerPro.com may send you additional marketing emails related to soccer gear. You have the opportunity to 'opt out' of marketing emails at that time.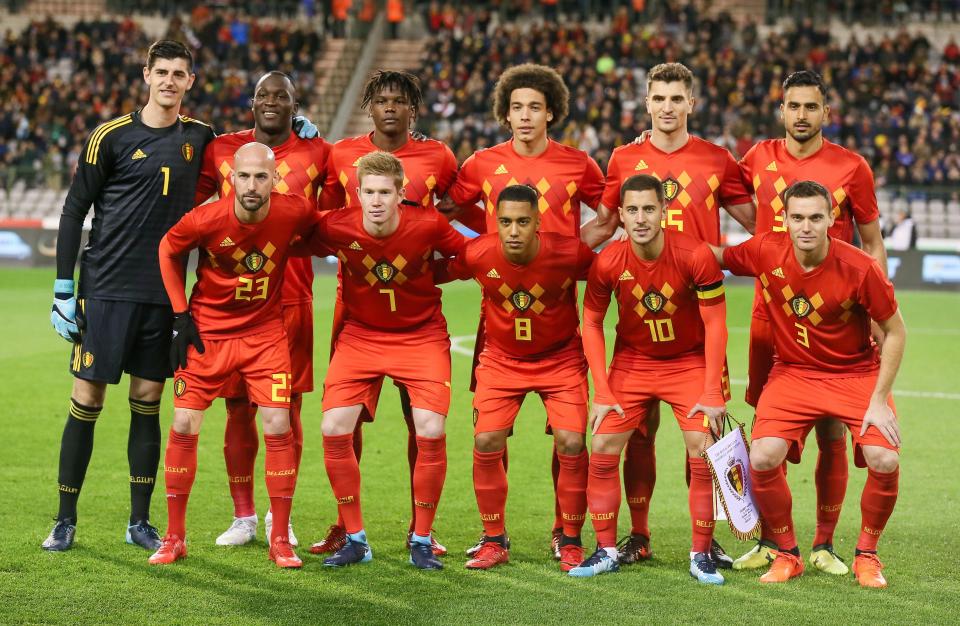 The Nations of the 21st World Cup – Belgium
Everyone's dark horse favorite for the last World Cup returns to the grandest stage hoping to turn promise and potential into true success. With a qualifying record that boasts a near perfect journey to Russia, there's no way that Belgium is considered a "dark horse" any more. If you aren't putting Belgium near the top of your list of who is going to walk away from Russia the happiest, then you haven't been paying much attention….[ Read more… ]