Upgrade to adidas® X 19.1 Soccer Cleats
—
Turn to adidas X cleats if you're looking for footwear that will provide excellent grip, feel light and agile, and provide a natural feel. The new X series soccer cleats are the latest in speed shoes from adidas and you will not be disappointed. Move across the pitch with other-worldly quickness that makes other players seem ghosted. Upgrade your boots and elevate your play.
Shop an Impressive Selection of adidas X Cleats
SoccerPro.com offers a large collection of styles, including the popular adidas X 19 cleats. Slipping on muddy grass or slick turf can quickly turn the tides of a close game. It's imperative that you keep your footing, whether you're a goalkeeper, a striker, or anything in between. With adidas X 19 soccer shoes, you'll have gear that's engineered for various field conditions. Choose from standard FG cleats that are ideal for natural grass surfaces, TF designs that are perfect for artificial field turf, and IN cleats for indoor winter league play. Find multiple sizes and designs for men and kids.
In addition to improving your traction, great cleats should be comfortable to wear, give you a natural feel when you handle the ball, and help you stay cool and dry. High-tech adidas X19 soccer cleats are made to feel lightweight and breathable. Soles with the right amount of flex allow you to put max power into every stride, and serve to limit fatigue over the course of a match. You'll feel light on your toes and agile in these fantastic boots.
Of course, looks count for something too. In this line at SoccerPro.com, you'll have many options to choose from. Select no-nonsense, jet black cleats, handsome white designs with the iconic adidas tri-band, or eye-catching neon colors that will show off your unique personality and playing style. Find a pair that works with your attitude or matches your team uniform. Order today and enjoy fast shipping. You'll be dominating the pitch in new adidas cleats before you know it.
Related Searches: adidas Predator | adidas Copa Mundial | adidas Messi Nemeziz
PRIVACY: Your email address and content of your message are private and will not be shared outside of SoccerPro. Information will be used to provide a response to your request. SoccerPro.com may send you additional marketing emails related to soccer gear. You have the opportunity to 'opt out' of marketing emails at that time.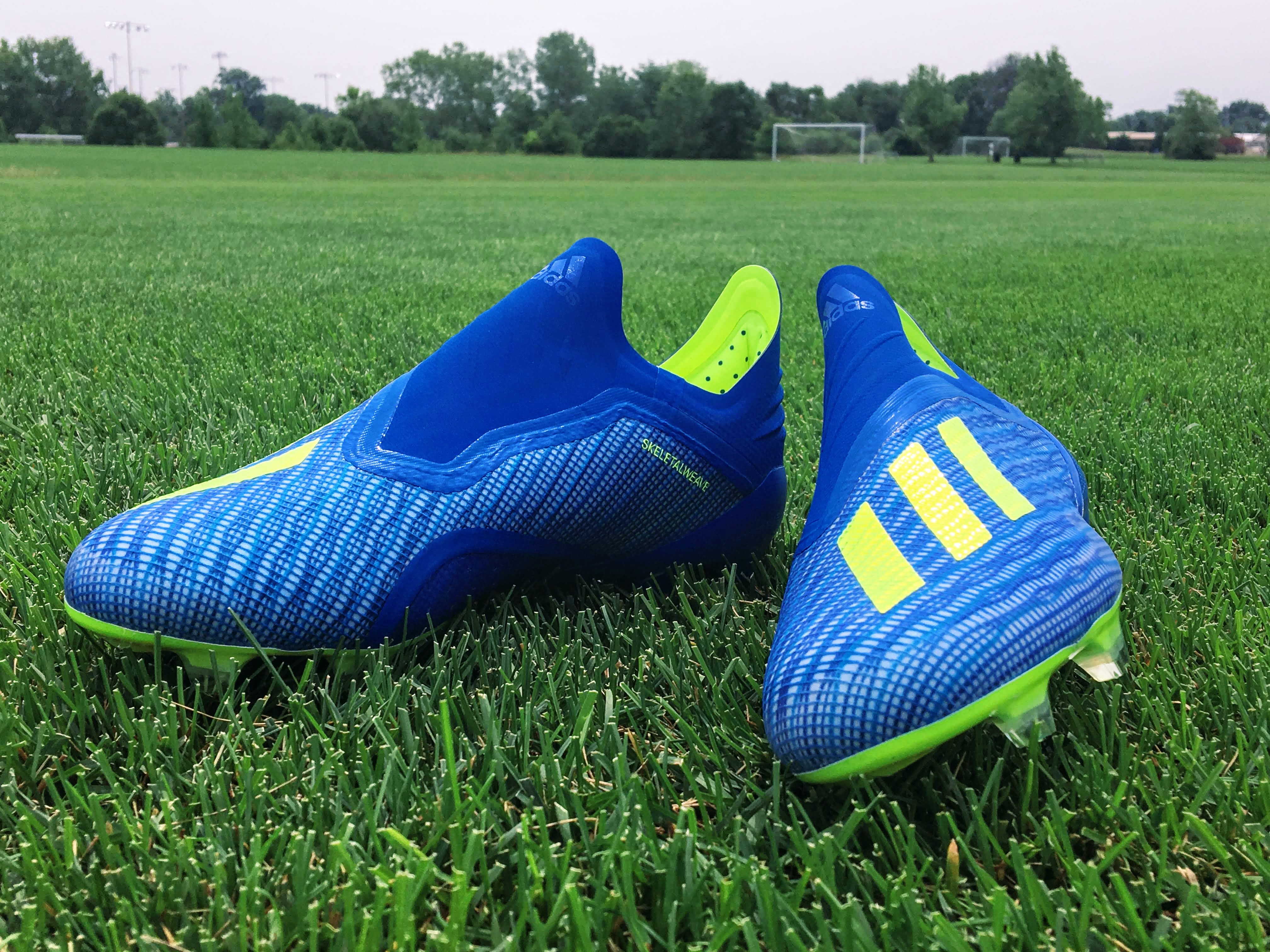 Upper Touch
Speedmesh upper engineered to offer minimalistic feel and Speed closure system that combines lightweight thin speed laces weaved together through a cable-wire construction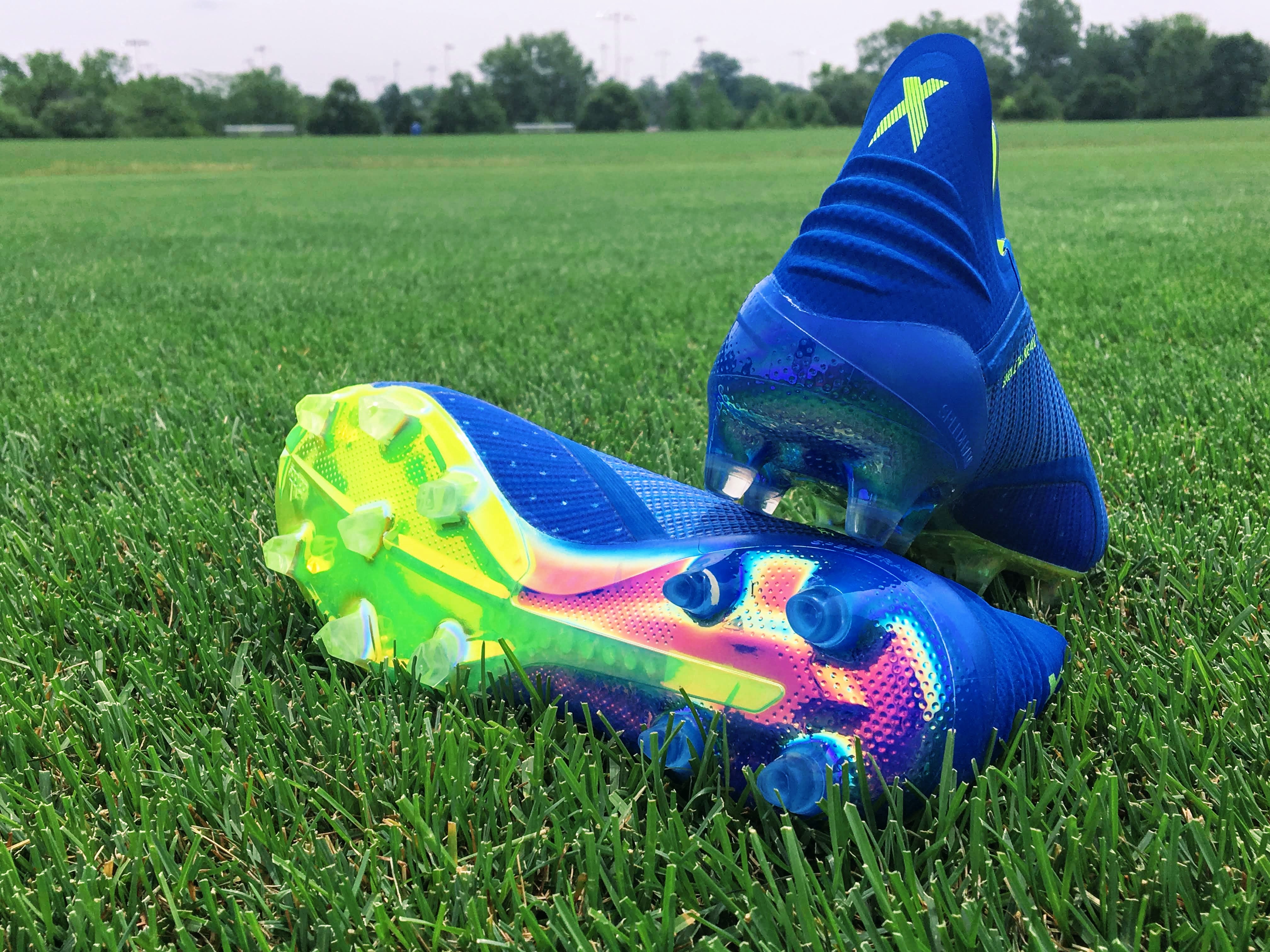 Heel Power
Molded Heel counter provides a snug and stable fit that locks your foot firmly in place during explosive acceleration

Class Outsole
Speedframe outsole features state of the art lightweight drillium tooling and minimalistic construction offers traction for rapid acceleration also an Arrowhead design forefoot studs for optimum traction and acceleration combined with round heel studs for lightning quick input and release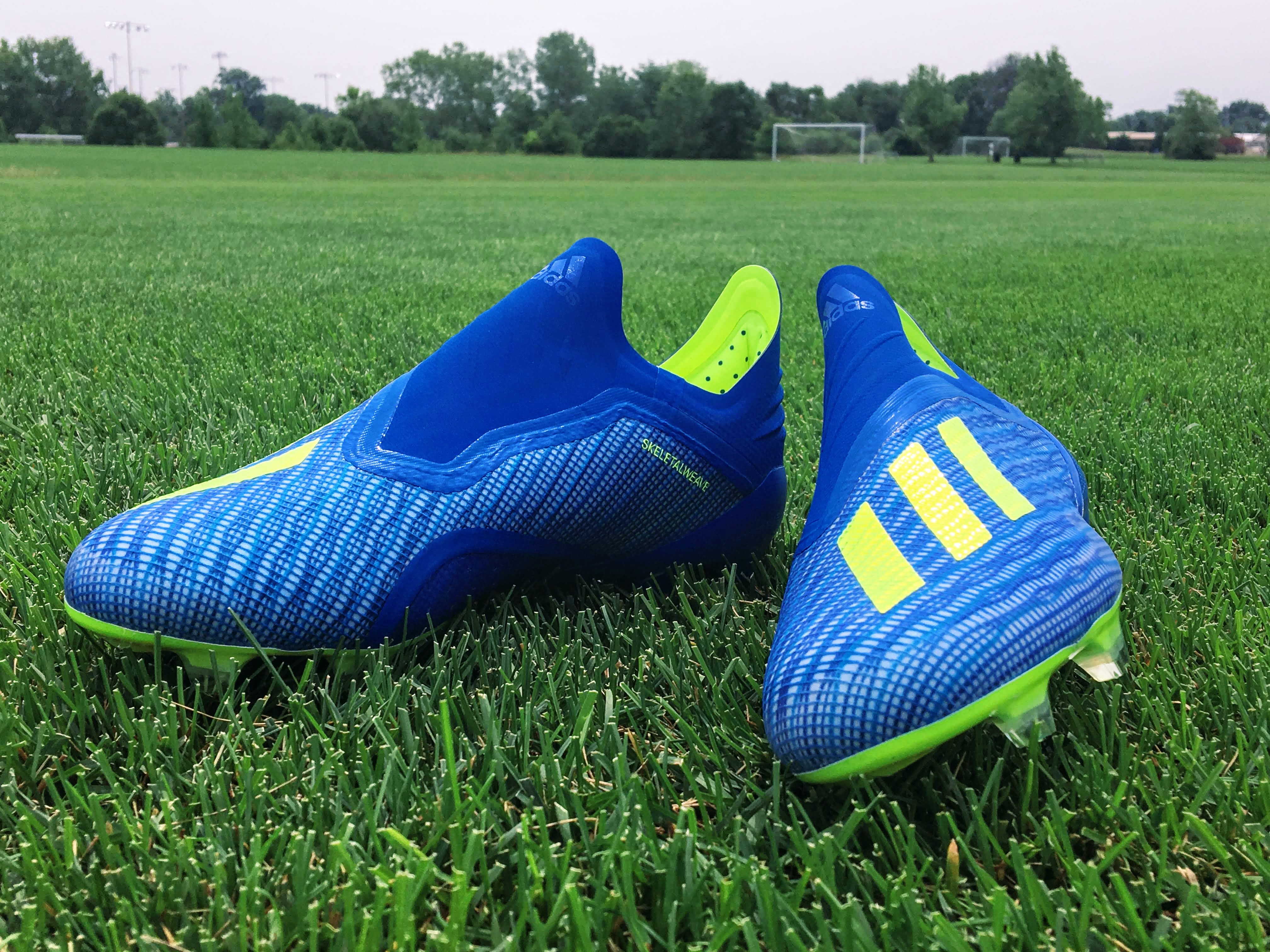 Instep Review: Adidas X 18+
In the battle for prime footwear lordship in, arguably, the sport where footwear choice is most important, adidas hopes to strike another blow by adding to their impressive laceless collection. Not content to have 2/3 of their elite releases sans laces… [ Read more… ]