Brazil Jersey
—
There have been a total of 21 World Cups, Brazil is the only side who have qualified for every single one…That's all 21! It's easy to see why Brazil is considered the spiritual home of world football.
Brazil
Every neutral's favorite team is exactly who the Samba boys are and as you support soccer's favorite team, SoccerPro has you covered with the hottest and finest gear you could ever want! Not only do we have the Brazil Soccer Jerseys, but we've got your favorite player jerseys too, we've got shinguards, and bags, and every other piece of authentic Nike Brazil apparel out there. If you want to cheer on your favorite Brazil players, SoccerPro has this season's David Luiz Jersey and Neymar Jersey!
---
Selecao Players: Hulk | Coutinho | Neymar | Willian | Dani Alves | Gabriel Jesus | Ganso | Hernanes | Julio Cesar | Pele | Marcelo
---
PRIVACY: Your email address and content of your message are private and will not be shared outside of SoccerPro. Information will be used to provide a response to your request. SoccerPro.com may send you additional marketing emails related to soccer gear. You have the opportunity to 'opt out' of marketing emails at that time.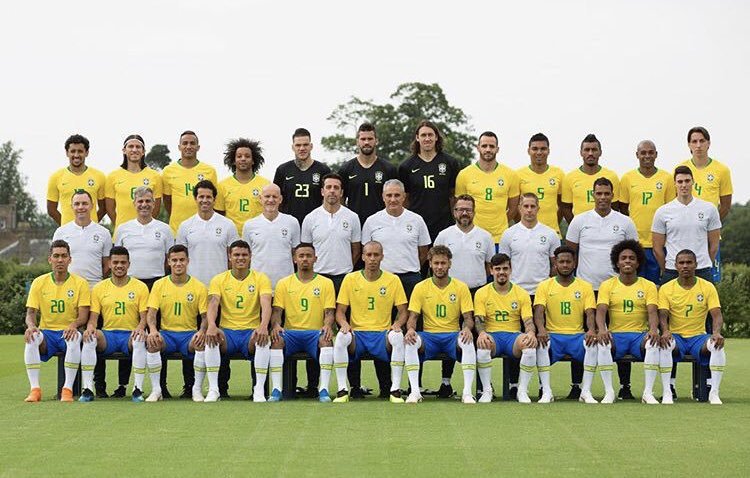 The Nations of the 21st World Cup – Brazil
The quest for the 'Hexa' is on and Brazil has every reason to feel like they can win it all. The job Tite has done with this Selecao squad mean they go into the tournament without any noticeable weaknesses. If there was one possible one, it was Dani Alves at rightback but an injury means either Danilo or Fagner will take his place. Brazil are a very good squad, they'll take some stopping…. [ Read more… ]