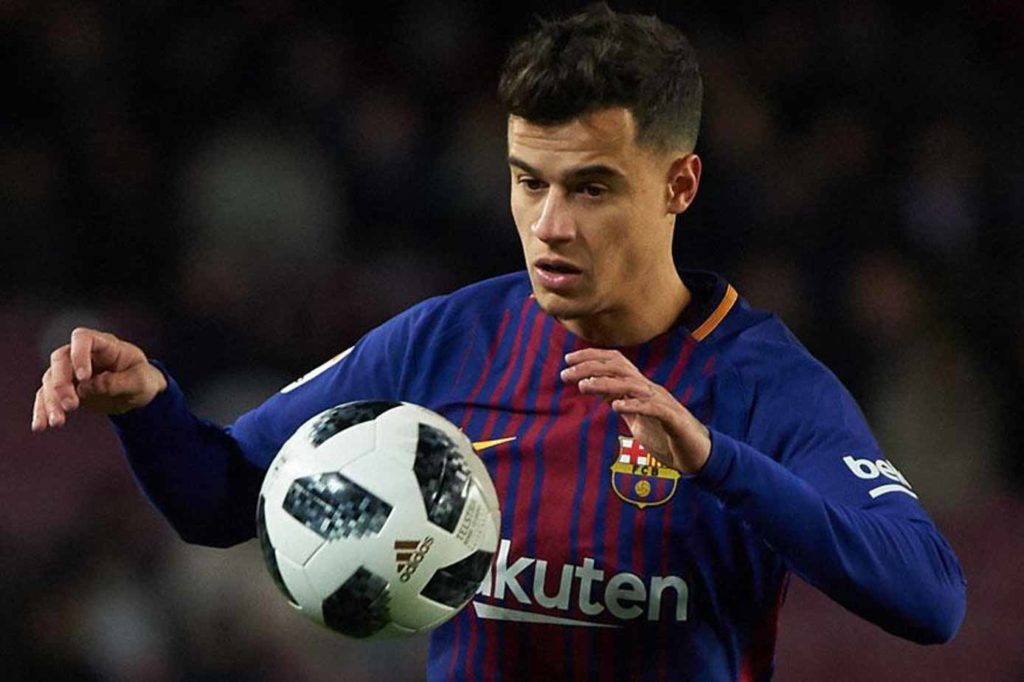 Coutinho Jersey and Gear
—
The star of Brazil, the lord of the Nou Camp. Phillippe Coutinho gives us joy to watch the game and we know he does that for you too. You can buy all his gear from SoccerPro. Shoes, jerseys, shinguards, whatever he wears, we got it here!
Coutinho Jersey
This tricky Brazilian carries a weight of expectations with him. He did not get to play too much at Inter Milan but when he did his talent and gifts were there for all to see. He moved to Liverpool subsequently and set the footie world aflame with monstrous displays. Those earned him a move to FC Barcelona and now FC Bayern. Find his FC Bayern Munich Jersey at SoccerPro right now! You can also find his Brazil Jersey here as well as his Nike Mercurial Vapors!


On the Spot: Philippe Coutinho
Liverpool's young Brazilian superstar (He has since joined FC Barcelona). Coutinho has been nothing short of a star since joining the Merseyside club and the Brazilian has enjoyed his success in England. But before starring for the liverbirds, Coutinho was just a young Brazilian player playing his youth days for Vasco De Gama in Rio. At only 16 years old he agreed to a transfer to play for Inter Milan but because of rules and regulations, he was unable to play for the Italian side until he was 18. He instead played another 2 seasons at Vasco de Gama on loan from Inter.
Once he turned 18, he made the leap across to Europe to greener pastures… or so he thought. Coutinho struggled to make an impact for Inter and found most of his playing time from the bench. He spent a season on loan at Spanish side Espanyol and thrived in Spanish football. Unfortunately his third season in Inter was just like the first and the first team opportunities came little to none. Coutinho sought to ply his trade elsewhere and Liverpool won his signature for only 8 million euros. That price tag now looks a steal for Liverpool as Coutinho is one of the Premier League's brightest stars… [read the rest!]

PRIVACY: Your email address and content of your message are private and will not be shared outside of SoccerPro. Information will be used to provide a response to your request. SoccerPro.com may send you additional marketing emails related to soccer gear. You have the opportunity to 'opt out' of marketing emails at that time.