Nike Kids Park II Goalkeeper Jersey - Silver & Black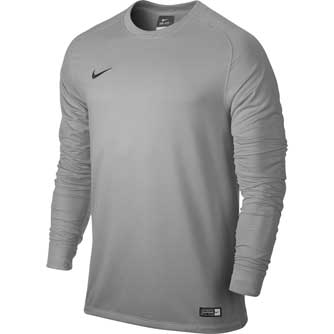 Nike Park II Goalie Jersey

The last line of defense. The keeper is all that stands in the way. This difficult task is not for the faint of heart. Goal keepers everywhere deserve the best and that is why Nike has designed this incredible goalkeeper jersey! The

Nike Kids Park II Goalkeeper Jersey

is every goalie's dream! This jersey not only looks great but will allow you to play great!




This jersey is decked out! The silver and black coloring looks sharp as can be. The jersey will allow you to make any play at any time. The elbow padding will protect your arms while you are making jaw dropping saves. Order yours today and take advantage of this awesome opportunity to take your game to a new level!