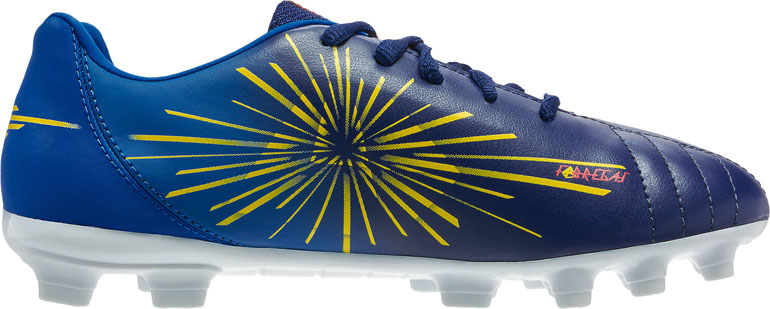 Puma Cesc 4 AG
Puma Cesc 4 AG Jr Soccer Cleats
Watching Francesc Fabregas play soccer is almost like watching a master painter crafting his finest masterpiece from scratch. It is amazing to behold minute by minute! Fabregas leaves everyone captured by the beauty of his play, from adults to little babes! The Catalan star has helped his clubs and national team win titles and crowns everywhere he's gone and he has made himself into one of the most famous men in the world. It is with this in mind that Puma crafted this wonderful

Kids Puma Cesc 4 AG

soccer shoe for artificial grass surfaces.

This shoe is different from the Puma evoPOWER soccer shoes that Cesc usually wears. These are special shoes for special youngsters! They are kid specific boots inspired by the Catalan star. The soft PU synthetic upper provides support and good touch to the ball, ensures durability and low maintenance, whilst the mesh tongue enhances breathability. Specialized youth technologies like non-slip laces and anti-odor treatment within the sockliner makes the boot more appealing for both kids and parents! These boots come with a huge Cesc inspired graphic on the medial side and the colors of his club.

Parents, grab these shoes for your children! They'll really enjoy wearing a Cesc shoe that's comfortable and good looking! Shop right now.