adidas Gloro 16.1 FG Soccer Cleats - Shock Blue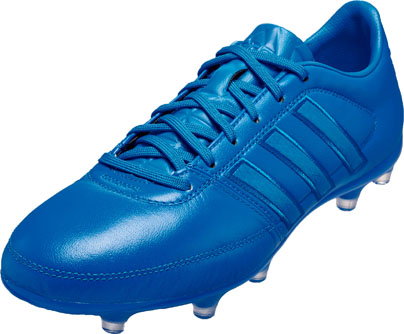 adidas Gloro 16.1 FG Soccer Cleats

In a world obsessed with standing out, adidas has designed a boot that looks sharp and plays even sharper. This elegant boot keeps it classic while also providing you with all the tools you need to dominate. The

adidas Gloro 16.1

is adidas' gift to all soccer players. We have to say that this is one of our favorite boots here at SoccerPro. You cannot beat the value for what you are getting with these boots.




Kangaroo leather. That is all we have to say and most of you are probably already sold. That is right these boots are made with kangaroo leather and it will drastically improve your touch. The shock blue coloring is truly shocking. So go ahead and order your boots today!




While you are here check out some of our selection of adidas Soccer Cleats at SoccerPro.com.