adidas MLS 2016 Glider Soccer Ball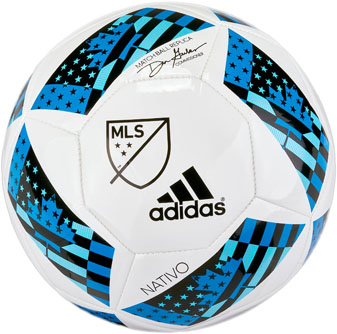 adidas MLS 2016 Glider Ball

The MLS has gained a lot of steam over the past decade. The league continues to expand and they are receiving sponsorship from some big name companies, one of them being adidas. The

adidas MLS 2016 Glider Soccer Ball

is an example of the excellent sponsorship that this league has received. Adidas was definitely a good choice, they have the best soccer balls on the market and this ball is no exception.




You can't beat this deal! This is a great soccer ball. It has everything you would need from an adidas soccer ball. The machine-stitched construction will ensure that the ball stays in great condition and will give you that touch that you have been looking for. The butyl bladder will make life easier on you by giving the ball excellent air retention so that you aren't constantly refilling it with air. So what are you waiting for?! Get your ball today!