adidas X Glider Soccer Ball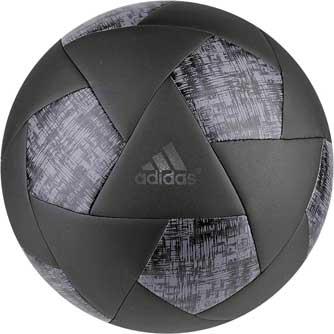 adidas X Glider Soccer Ball

Your soccer ball is like your best friend. No matter what it is there for you. The

adidas X Glider Soccer Ball

is a great best friend. This ball is reliable and always down for a nice juggling session. Whenever you need to clear your mind or whenever you need to work on something, this ball will be there for you!




This ball has got everything you could need from a soccer ball. The black and dark grey gives this ball an ominous and intimidating feel. Your opponents may run the other way when they see you with this ball! The butyl bladder will ensure that the ball has great air retention and stays durable. The TPU covering will give you excellent touch. This ball is great for everyone! So purchase yours today!