2014/15 Warrior Liverpool Away Soccer Jerseys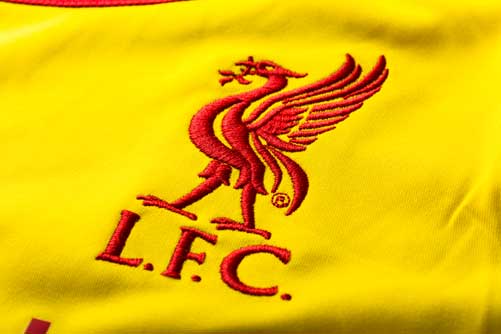 Liverpool Away Jersey

Listen closely to the storming sounds you hear coming from Anfield these days! The cries of You?ll Never Walk Alone are louder than ever. Brendan Rodgers has restored pride to England?s most successful side and the fans are loving every moment of it. Fathers, mothers, babies, old men, everyone is one board with the new ?Pool! Don?t miss out on this party, get this 2014/15

Warrior Liverpool Away Jersey

and get with the program!

This Liverpool Jersey is awesome. It's made of a new double material, designed for optimal ventilation, so that you can play everyday forever and the jersey will keep you cool. The yellow jersey features the official sponsor logo, "Standard Chartered" on the front middle of the jersey. Then the official team badge of Liverpool on the left side of the chest, with the complementing new Warrior logo on the right side of the chest.

Last season was the closest LFC had come to winning the EPL in a while, they mean to cross that threshold this time around, support the Reds! YNWA! Grab your shirt now!