2014/15 Youth Warrior Liverpool Away Soccer Jerseys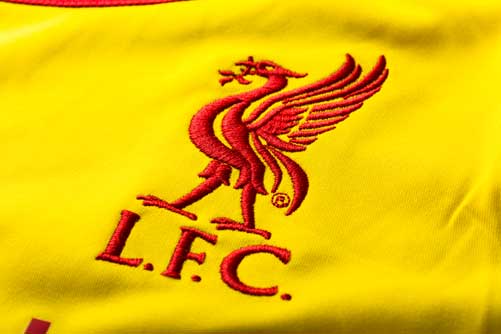 Liverpool Away Jersey

So close...they came so close to winning the EPL last season! The old reds are back! Brendan Rodgers has restored the pride to Anfield and the giants of the Merseyside will hope to finish in 1st instead of 2nd place this time around! For that, they?ll need the support of every single Liverpool fan, young and old! Young fans can get in on the fun with this superb 2014/15 Warrior Liverpool Away Jersey!

This Youth Liverpool Jersey is brilliant. This jersey is made of a new double material, designed for optimal ventilation, so that you can play everyday forever and the jersey will keep you cool. The jersey features the official sponsor logo, "Standard Chartered" on the front middle of the jersey. Then the official team badge of Liverpool on the left side of the chest, with the complementing new Warrior logo on the right side of the chest. The yellow is reminiscent of away colors they?ve worn in past years.

Get Liverpool back as champions of England with great support, grab this jersey today!