adidas Colombia Home Jersey 2016-17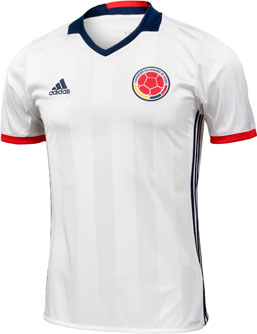 Colombia Home Jersey

Colombia is flying high right now! After the emergence of James Rodriguez this team has skyrocketed to become one of the most popular teams in the world. The 2014 World Cup was a huge success for this team, but the quarter finals is not enough. They are focused on getting even further in 2018 and they definitely have the team to do it! The

adidas Colombia Home Jersey

is definitely gaining some popularity and why not?! It is a great looking jersey and a great team!

This jersey is awesome! The white, navy, and red color combination will leave you speechless. This jersey is just going to become more popular as this team gets better and better. Going off looks alone, this is one of the coolest jerseys we have seen! Aside from looks, this jersey will keep you comfortable no matter what the weather or conditions are. So what are you waiting for?! Get yours today!