adidas Olympique Lyonnais 2015-16 Home Jersey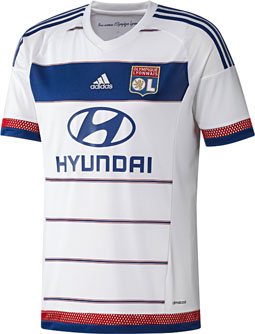 adidas Lyon Jersey 2015/16

Olympique Lyonnais is one of the clubs who are looking to put their stamp on Ligue 1 as a major player in the soccer world. The club has plenty of reasons to look to the future, and now you can get in on the action. The

adidas Olympique Lyon 2015-16 Home Jersey

is an excellent option for any fan, as it provides a comfortable and stylish option.




This jersey is a bit different than some traditional kits. The two major colors are grey and navy. Perhaps the most unconventional is the pocket on the right side of the chest. The main portion of the shirt is grey, while the logos are navy. The traditional three stripe logo on the shoulders from adidas is also navy.