Nike Mercurial Lite Shinguard- Pink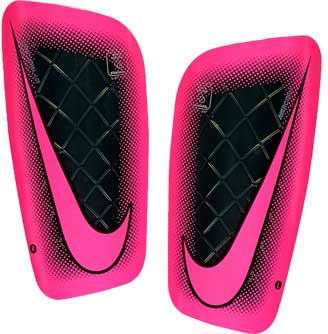 Nike Mercurial Lite Shinguard - Hyper Pink

The finest shinguards in the world are the Nike Mercurial Lite Guards. This is a statement that is true until further notice. It has been often copied, much admired, envied and sought after but it continues to stand alone at the head of the class. These guards are so great because they mix functionality with an elegance and a design that is more comfortable than any others yet stronger too!

These Nike soccer shinguards are NOCSAE approved which means they pass the most rigorous safety standards. The hyper pink color gives it a visual appeal that makes this particular colorway and guard our favorite. Strength, comfort, value, great price, durability. These shinguards have everything. Get yours now, you won't find better anywhere.