adidas Spain Collectors Case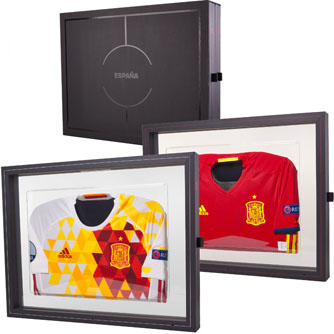 adidas Spain Authentic Home and Away Jerseys

The purest form of football is played in Spain. Whether it's in La Liga or the national team, the Spanish border houses players and teams that know how to win games and entertain while doing it. So it makes sense that the

adidas Spain Collectors Kit

is pure quality. In a beautiful case, adidas have presented BOTH the home and away authentic 2016 Spain jerseys. Each one has its own Spanish flavor -- with the classic

La Roja

home shirt and the yellow-red explosion of the away jersey.




All Spain does these days is cultivate astounding soccer talent; I mean, Iniesta, David Silva, Jesus Navas, and Pique all play for the same country! To impress everyone with your Spanish fan chops, this is the best possible purchase. Each case has its own "Limited Edition" plate with an individual number to give it that exclusive feel. What better way to promote your Spain love?!